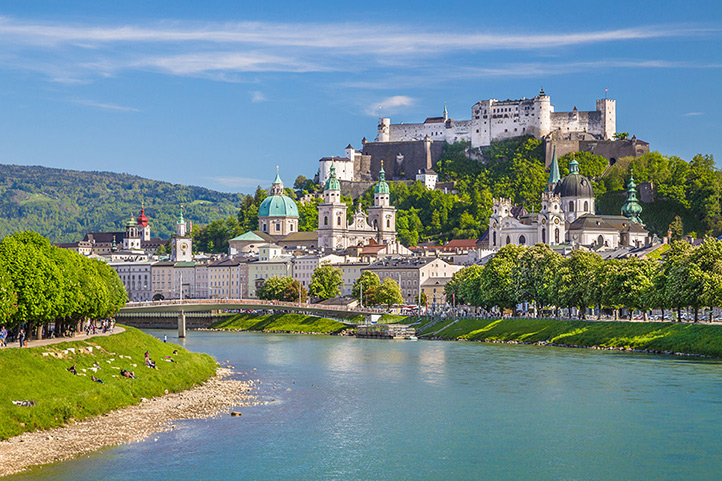 Salzburg, Austria
Salzburg, or "Salt Fortress" is a city of wondrous music, architecture and history. It is the birthplace of Mozart, arguably the most influential music composer of all time. It is the setting of the renowned musical "The Sound of Music," where the von Trapp family lived and escaped the wraths of the Nazi Regime. Your tour will take you into one of best-preserved old towns in Europe, where you can view baroque buildings dating back to the Middle Ages and maybe grab a taste of a classic Austrian sachertorte.

tour information
Summer Tour only offered in May - September
May - September 2020
Monday from 0700 to 1900
Adults (15 & up) $65
Children (5-14) $45
Infants (0-4) $20
Please note: Passports are required for this tour.
request this tour