European Retiree Escapes
Everyone is feeling the effects of the COVID pandemic. With all the unknowns comes stress. Nothing could be better to put this all behind us than a relaxing trip to Bavaria in a safe and controlled environment. The situation in the US and Europe is constantly evolving but we are very hopeful that sometime in 2021, life will somewhat return to normal.
We worked together with our tour guides and put together an incredible package that gives any guest a great overview of the Bavarian culture, scenery and history. Plus we will visit Tirol with some beautiful cities, shops and museums. We will make adjustments to the itinerary if required to ensure the safety of our guests and staff are taken into consideration.
Edelweiss Lodge and Resort offers military retirees and their spouses the vacation of a lifetime in one of the most spectacular settings in Europe. Our full-service European Escapes package includes a personal meet and greet at Munich International Airport, private bus transportation to all destinations with a professional English speaking guide and a ten-night stay at the Edelweiss Lodge and Resort.

Our goal is to provide our guests with a safe, exciting and memorable experience in and around the charming town of Garmisch-Partenkirchen, Germany. The combination of superb facilities, eager-to-please staff, and spectacular location allows retirees to focus on having a great time while we take care of the rest. Travel with like-minded people and make new friends. Share a few laughs. See some beautiful scenery. Learn about the culture. Leave all the planning to us. All you have to do is get here.

European Escapes Packages includes:
• Bus transportation to and from Munich International Airport (set times)
• Hotel accommodations at Edelweiss Resort with alpine view rooms
• Guided tours with entry tickets included
• Daily breakfast buffet at Market Station restaurant
• Special arrival and farewell receptions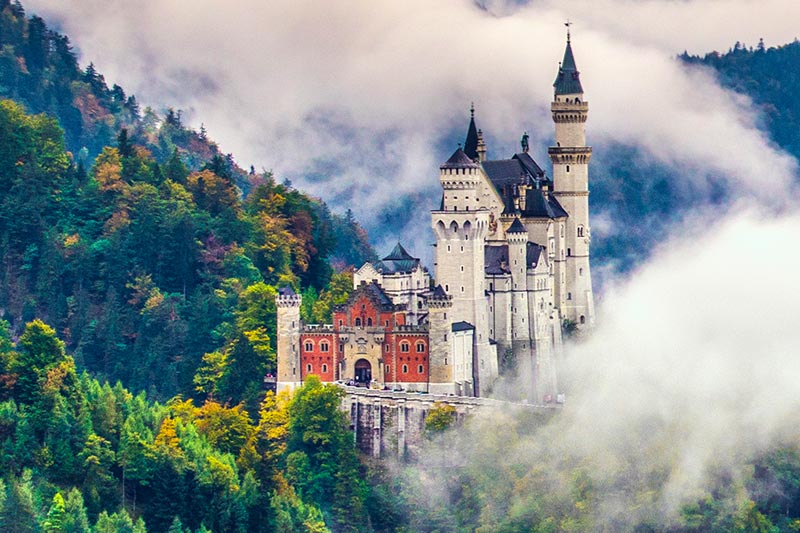 Join the Retiree Newsletter
Be the first to know about the latest European Escapes packages.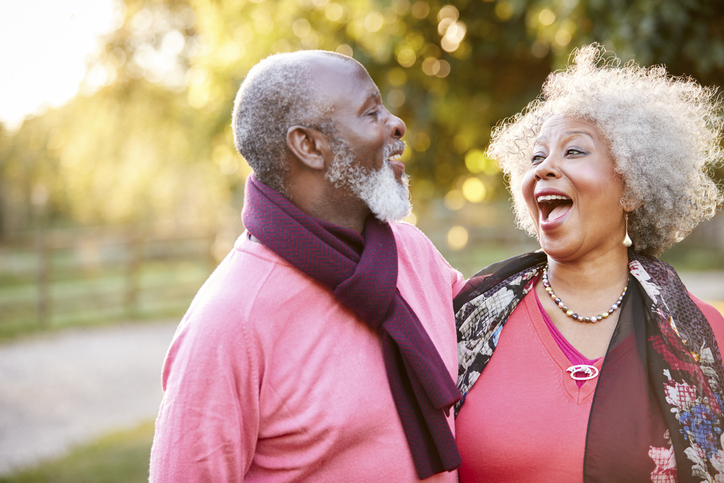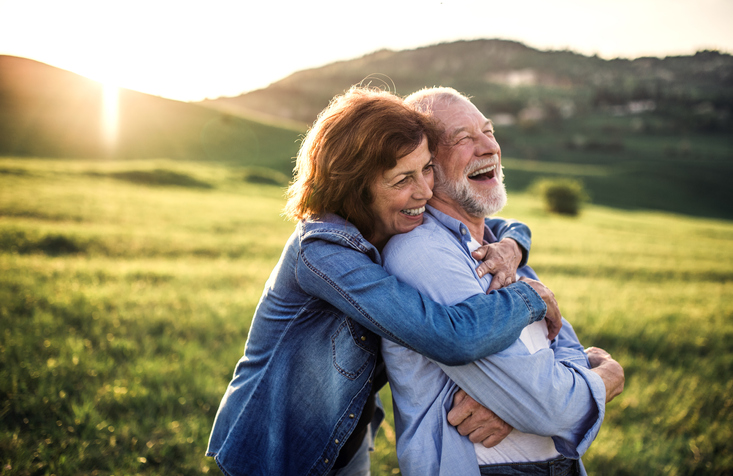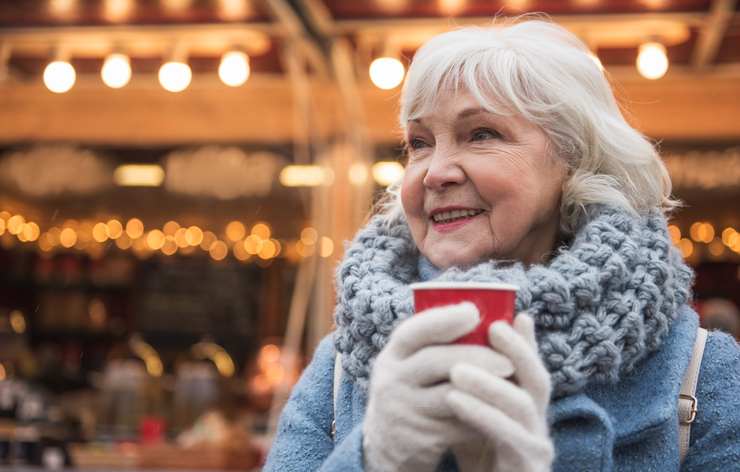 About Edelweiss Lodge and Resort
Resting at the foot of the Zugspitze, Germany's highest mountain, Edelweiss Lodge and Resort is a resort destination designed for eligible military personnel and their families. With 256 rooms and suites, we have comfortable spaces and mountain views for retirees and their families.
When the tours are over, we have amenities focused on your relaxation. Head to the hot tub to soak away any stress. Take a refreshing swim and lay back in the water jets to soothe your sore muscles.
We also have restaurants for every taste. Hang out at Zuggy's Base Camp and watch some sports and enjoy a pizza. Or start your morning with a delicious American buffet and a chef-prepared omelet in Market Station.
Frequently Asked Questions
What does the price cover?
The price includes ten nights in a standard room at the Edelweiss Lodge and Resort. The price per person is based on two adults staying in a standard room for ten nights. $2,995 per couple or $2,295 for single occupancy.
Additionally, the price includes:
• Transportation from Munich International Airport to Garmisch via private coach bus
• Welcome Reception on the day of your arrival
• Breakfast at Market Station each morning
• Special European Escapes tours given by professional guides with transportation
• Farewell Dinner the day before your departure
• Transportation from Garmisch to Munich International Airport via private coach bus
When will my deposit be charged?
A 50% deposit will be required at the time of booking. If cancelled within 30 days of arrival day, you will forfeit that amount.
What is the cancellation policy?
Our cancellation policy for European Escapes differs from our normal hotel stay policy to ensure maximum participation in the program. 50% deposit will be required at the time of booking.

More than 30 days from arrival date: No penalty
29 - 0 days: forfeit the 50% deposit
What are the accommodations? May I upgrade?
European Escapes accommodations are a standard room with two queen beds. No upgrades are available.
How many rooms may be reserved?
You can reserve as many rooms as you like for non-military ID card holders. Sponsors can reserve up to 4 non-ID card holders.
How old must guest be?
Guests of the sponsors must be at least 18 years old.
When does the shuttle run to the airport?
The airport shuttle is only available on the designated arrival and departure days. Arrival: MUC to Edelweiss Lodge and Resort at 1200 hrs
Departure: Edelweiss Lodge and Resort to MUC at 0530 hrs
Can I book additional days or tours?
Absolutely, additional days or tours may be booked through Vacation Planning. There are free days scheduled during the package for this very reason.
What is the voltage at Edelweiss Lodge and Resort?
All electronic outlets in the hotel are 220 volts. If your appliance is dual-voltage then only an adapter will be needed to make the plug fit.
Can I exchange currency at Edelweiss Lodge and Resort?
Currency exchange is not available at the resort. However, it may be done at the Munich airport. We do have an ATM that distributes Euro and US dollars in the main lobby.
Are there ATM's at Edelweiss Lodge and Resort?
Two ATM's in the main lobby of Edelweiss Lodge and Resort dispense both USD and Euro, but you must have a PIN number with your card.
What currency can I use at Edelweiss Lodge and Resort?
Both USD and Euro are accepted at Edelweiss. However, if you pay in Euro, your change is given back in dollars.
What currency is accepted in town?
Only Euro currency is accepted in town.They do accept credit cards, however it is possible they will not accept the card.
Does the Edelweiss Resort offer laundry service?
There are washing machines and dryers located at the Edelweiss Lodge. Supplies are available for purchase on-site.
Are Edelweiss Lodge and Resort tours physically demanding?
Part of the charm of Europe is in its walking districts which are not accessible by car. Please note that most tours require moderate walking. Tour guides set a pace for everyone in the group to enjoy the sites. One in particular, Neuschwanstein Castle sits atop a steep hill but horse drawn carriages are available for hire and are popular.
Are retiree ID card holders eligible to use the AAFES exchange and post office?
Due to international agreements, the use of the Commissary, Community Bank and PX/BX are limited to personnel assigned to US Forces in Europe and NATO ID card holders who have this privilege. This includes rationed items such as gas coupons. Be aware that gas prices are considerably higher compared to US standards. Military Post Offices may be used only be retirees who reside in Germany for over 30 days and who have Box R privileges with restrictions. Alpine Adventures is located in Edelweiss Lodge and Resort and has an excellent array of Bavarian items, t-shirts and other souvenirs.
Is there a place to rent a car in Garmisch or Munich Airport?
You may reserve a car while staying at the Edelweiss Lodge and Resort.
• Europcar 011-49-(0)180-58000 Munich International Airport
• Europcar 011-49-(0)8821-943083 Garmisch
To get to the Edelweiss Lodge and Resort using a GPS navigation systems use the address : 17 Gernackerstrasse, 82467 Garmisch
What if I need medical care?
For TRICARE Prime (including Prime Overseas, Prime Remote Overseas, and Young Adult Prime Overseas) Beneficiaries:
TRICARE coverage is limited to urgent and emergent care.
If you need emergency care, go to the nearest emergency facility. To find a provider, search online at http://www.tricare-overseas.com/beneficiaries/resources/provider-search or call International SoS at (+44)20-8762-8384 (local) or 08005891599 (toll free). Before you leave the facility, contact International SoS Medical Assistance (+44)20-8762-8133. If you are admitted, International SoS will coordinate with the facility for payment, determine whether you should be transferred to another facility and coordinate emergency transport, if needed.
If you need urgent care, contact International SoS (either online or using the telephone numbers above) before being seen for a prior authorization to use urgent care. If you don't contact International SoS, you may have to pay the provider and file a claim for reimbursement. Keep a copy of all your receipts, as overseas claims require proof of payment.
For TRICARE Select, TRICARE Reserve Select, and TRICARE Retired Reserved Beneficiaries:
Air Evacuation in Overseas Areas:
If it is determined that air evacuation is medically necessary, International SoS will provide cashless, claimless air evacuation services for active duty service members and active duty family members enrolled in TRICARE Prime, TRICARE Prime Remote, TRICARE Prime Overseas, TRICARE Prime Remote Overseas, and TRICARE Young Adult-Prime. For assistance, contact Intl SoS at (+44)20-8762-8384.
For all other beneficiaries, including: Active duty family members using TRICARE Select, Retired service members and their families in all plans, beneficiaries using TRICARE Reserve Select and beneficiaries using TRICARE Retired Reserve:

We understand that you or your family may prefer to be at home with your regular doctor, but if you decide to take an air evacuation back to the United States:

You must pay up front for the air evacuation.
TRICARE may not reimburse any amount.
You may want to consider other options for coverage of air transport for circumstances not covered by TRICARE.
Overseas Retail Pharmacies:
In some cases, overseas retail pharmacies may be your only option. You may have to pay for the total amount first, and then file a claim for reimbursement. For more information on filing claims, please see https://tricare.mil/FormsClaims/Claims/MedicalClaims/FilingOverseas.

Active duty service members will get a full reimbursement.
Active duty family members will get a full reimbursement when enrolled in TRICARE Prime Overseas or TRICARE Prime Remote Overseas.
All others will get a partial reimbursement.
http://www.tricare-overseas.com/contact-us/eurasia-africa
Additional Information

• The European Escapes package does not include dinner or airfare in the total price.
• The itinerary is subject to small changes. A finalized schedule will be provided to you upon arrival.
• All retirees and their guests are eligible to participate in the European Escapes packages.
• Package prices are based upon two adults in a standard room. Retiree ID Card holders may sponsor up to 4 guests per ID card. You can sponsor additional rooms for non-ID card holders.
• You will receive an e-mail confirmation from our Vacation Planning Center once you make your reservation. We will take a 50% deposit at the time of booking. If you cancel within 60 days you will forfeit that deposit.