You'll find special holiday events and happenings year-round at Edelweiss Lodge and Resort. Garmisch-Partenkirchen will move you with its unspoiled nature, vibrancy and charm. Shop, stroll and indulge. See a concert. Or, find your own personal highlights along the way. You never know what's in store, but you can depend on it being family-friendly fun that doesn't break the bank. The Edelpost Weekly describes the Alpine Adventures schedule of events and is located on your guest room desk upon your arrival.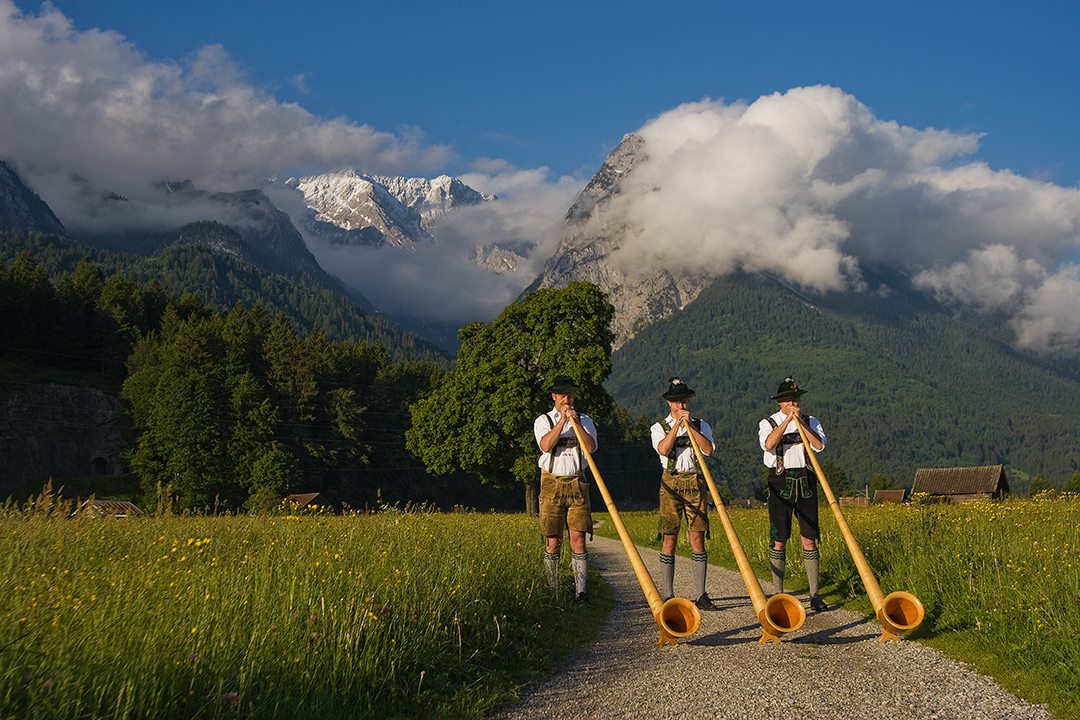 Events Calendar
Check this list of events and happenings this season both around town and here at Edelweiss Lodge and Resort. Special tours are often added based on local events. Be on the lookout for an email before you arrive that will provide you more details about special tour offers, dining reservations and vacation news.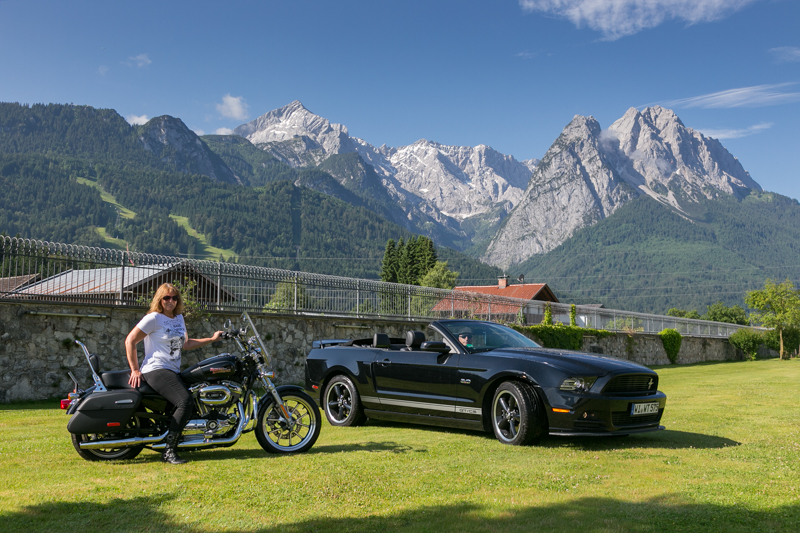 Ride the Alps 2022
Join other like-minded riders during out annual Ride the Alps motorcycle rally. Scheduled August 26 - 28, 2022. Never too early to plan an amazing vacation. Ride the most scenic roads in Bavaria and beyond with military riders from all over Europe. This is a must-ride event for any motorcycle enthusiast.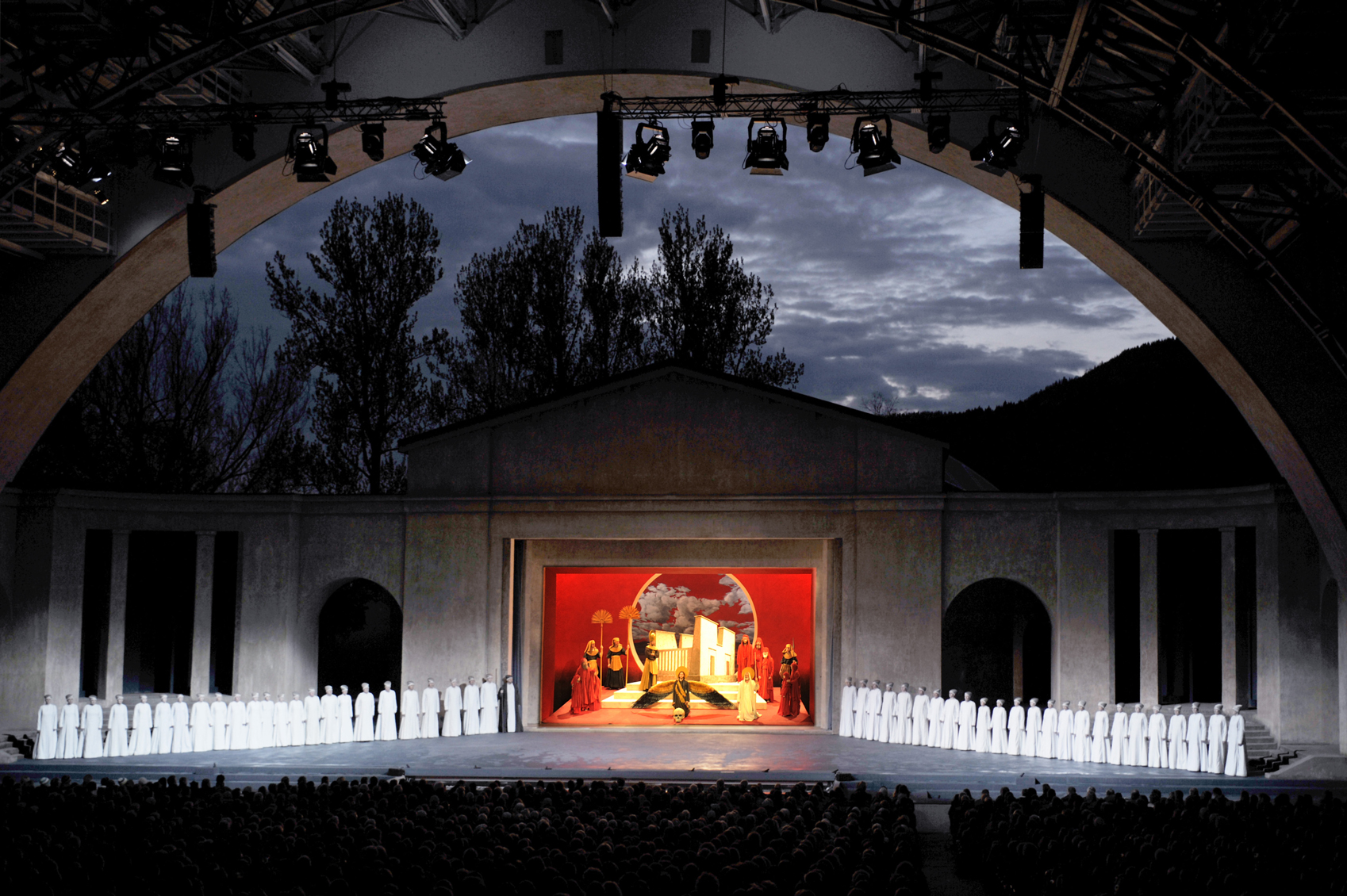 2022 Passion Play
The 42nd Passion Play in Oberammergau is postponed until 14 May - 2 October 2022. Devastated by the plague in 1633, the people of Oberammergau performed the first Passion Play in a profound expression of repentance, vowing that if they were spared, natives of the town would perform the play every ten years. The highly-sought event is regarded as the most important passion play in the world. From the scale of the 2,000-strong cast, which includes many of the Oberammergau residents, to the haunting set design and costumes, it's truly the spectacle of a lifetime for attendees.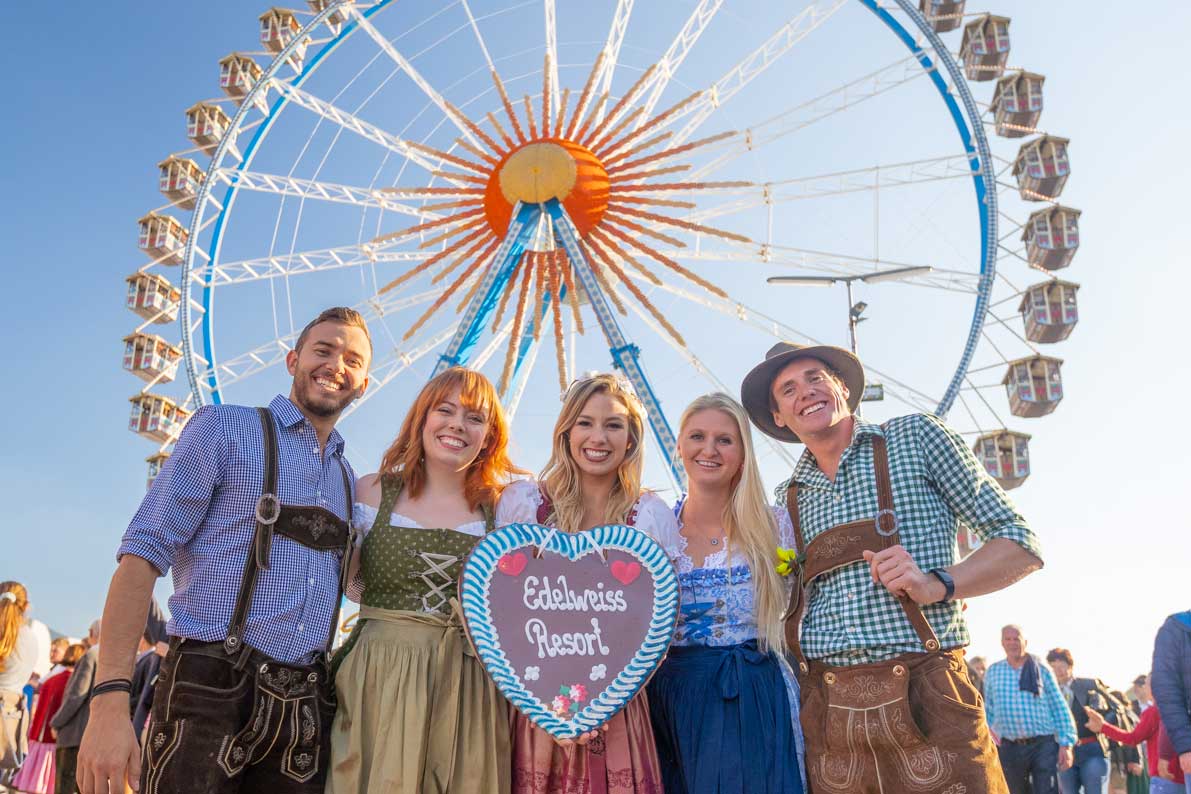 Octoberfest 2022
Make sure to put this years fest on your calendar. It doesn't get more Bavarian than Oktoberfest. A gathering brimming with culture, beer, traditional bands and fun for your everyone.
Getting to and from the fest is as easy as reserving a spot on our Oktoberfest bus, which leaves directly from Edelweiss Lodge and Resort. You'll learn about the history of the festival along the way, while meeting other fest-goers. Get your crew together and reserve your spot with us.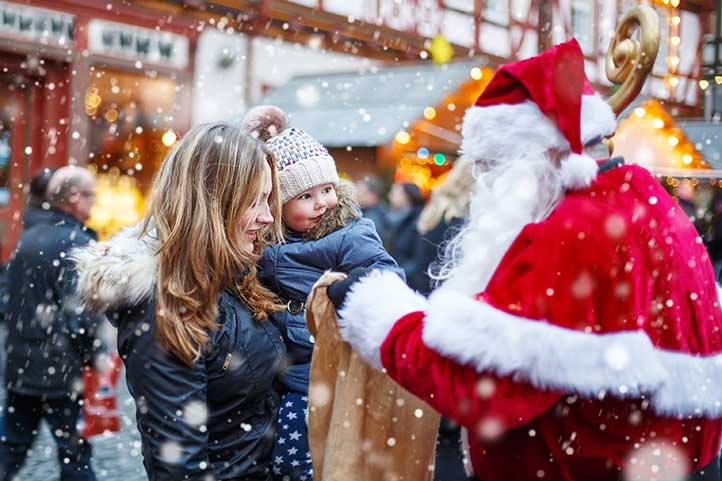 Christmas Markets 2022
There are some booths and ice skating up in Garmisch pedestrian zone. The weeks leading up to the Christmas sees town squares all over Germany filled with festively decorated huts selling handcrafted goods and delicious food. Some of the country's best markets are located a short drive from Edelweiss Resort. Munich, Bad Tolz, Innsbruck all have traditional markets to enjoy the festive atmosphere.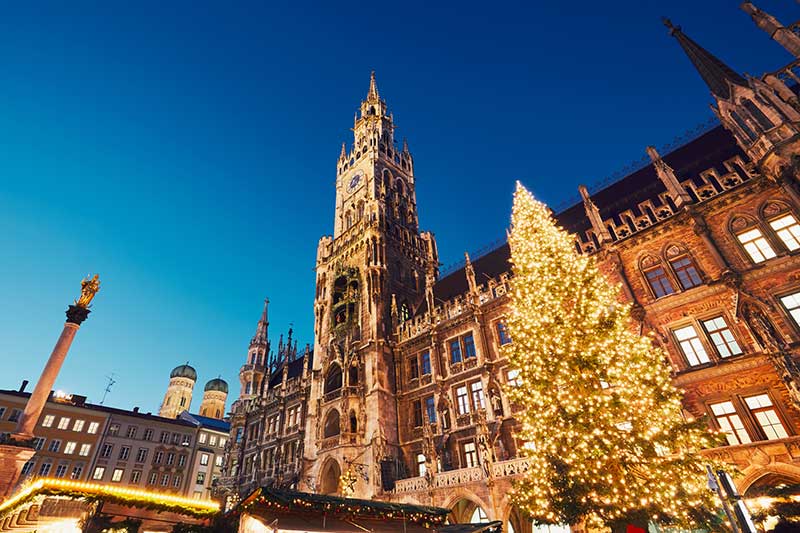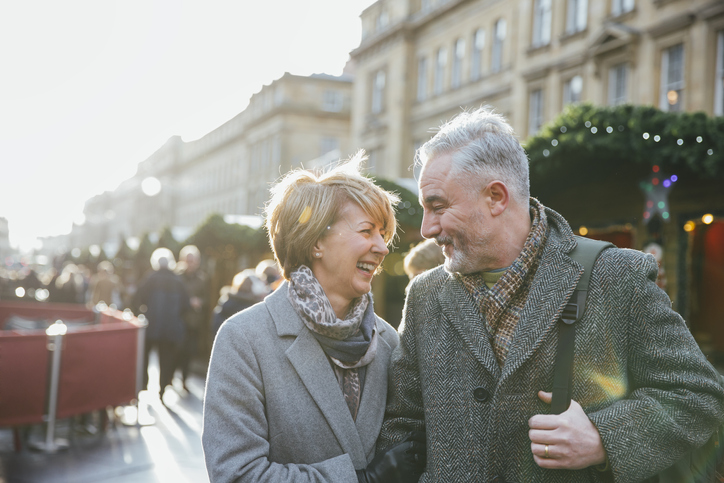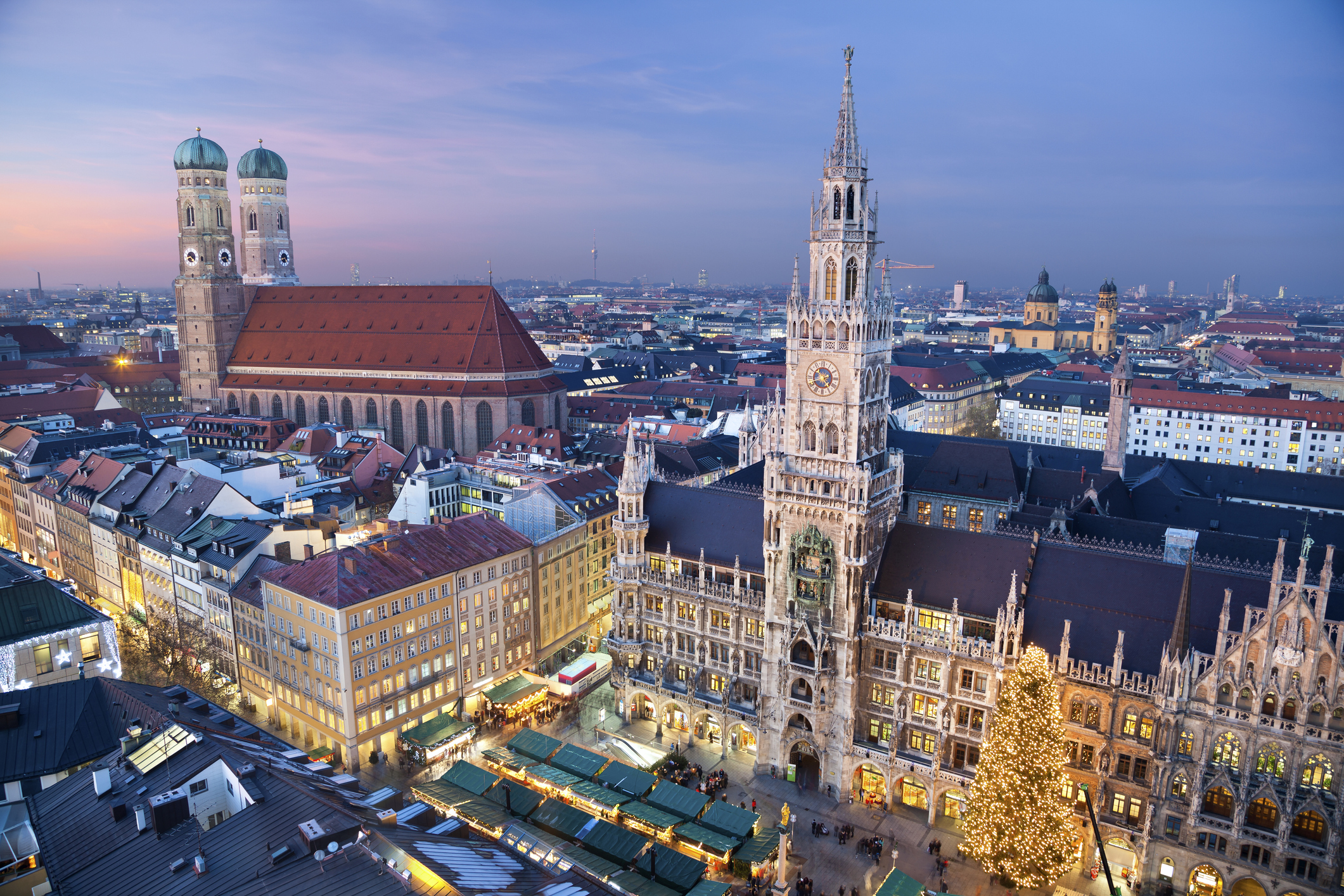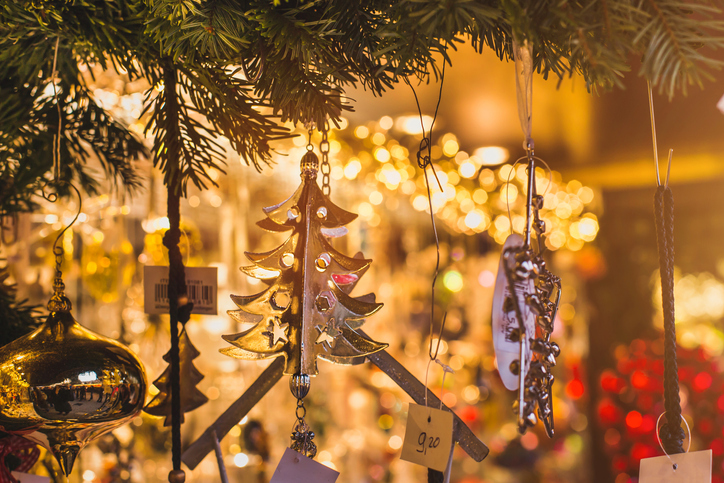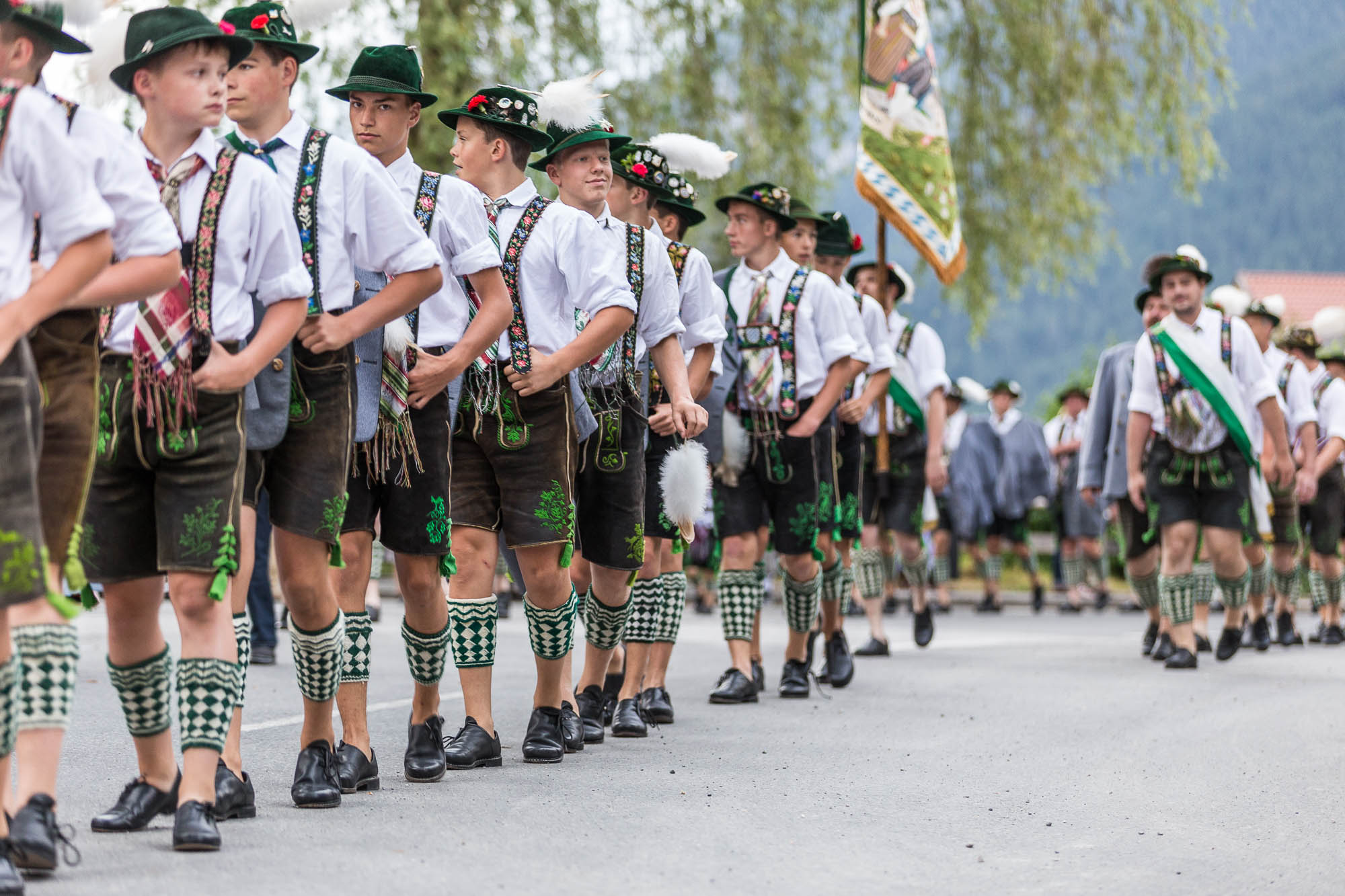 Garmisch-Partenkirchen Fest Weeks
Two big highlights of the summer season are local fest weeks in July and August. It's like stepping back in time and experiencing an authentic Bavarian festival.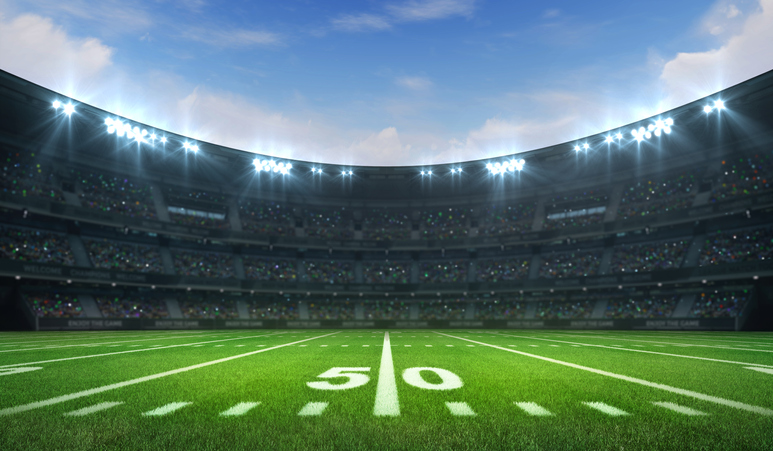 ZBC Superbowl Party
The big game on the big screen. 12 February 2023 at 2330 hours in Zuggy's Base Camp. Prizes. Food specials and more. Always a fun atmosphere.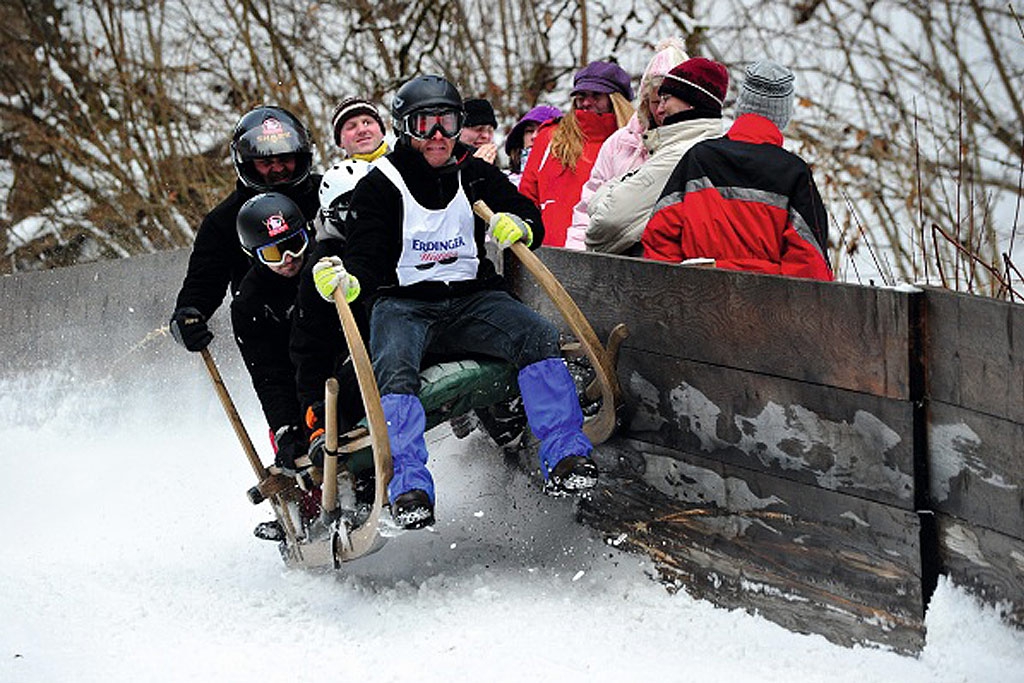 Traditional Sled Race
Every year on January 6, Garmisch-Partenkirchen turns upside down when fearless women and men meet for the Bavarian "Hornschlitten" competition and sled downhill at more than 100 km per hour.