You can't work or play on an empty stomach. Another reason why a conference or group event at Edelweiss Lodge and Resort is so special is the reliable, yet imaginative food you'll find. Nobody ever said resort catering food had to be crazy expensive, and we don't think it should be. You'll be surprised at how far your budget can go, and we always relish customizing a set of options that work best for you. Whether it's breakfast items, working lunches, cocktails and noshes or full-on dinner banquets, we have classic fare that will please every crowd. Let's get started coming up with the right plan for you.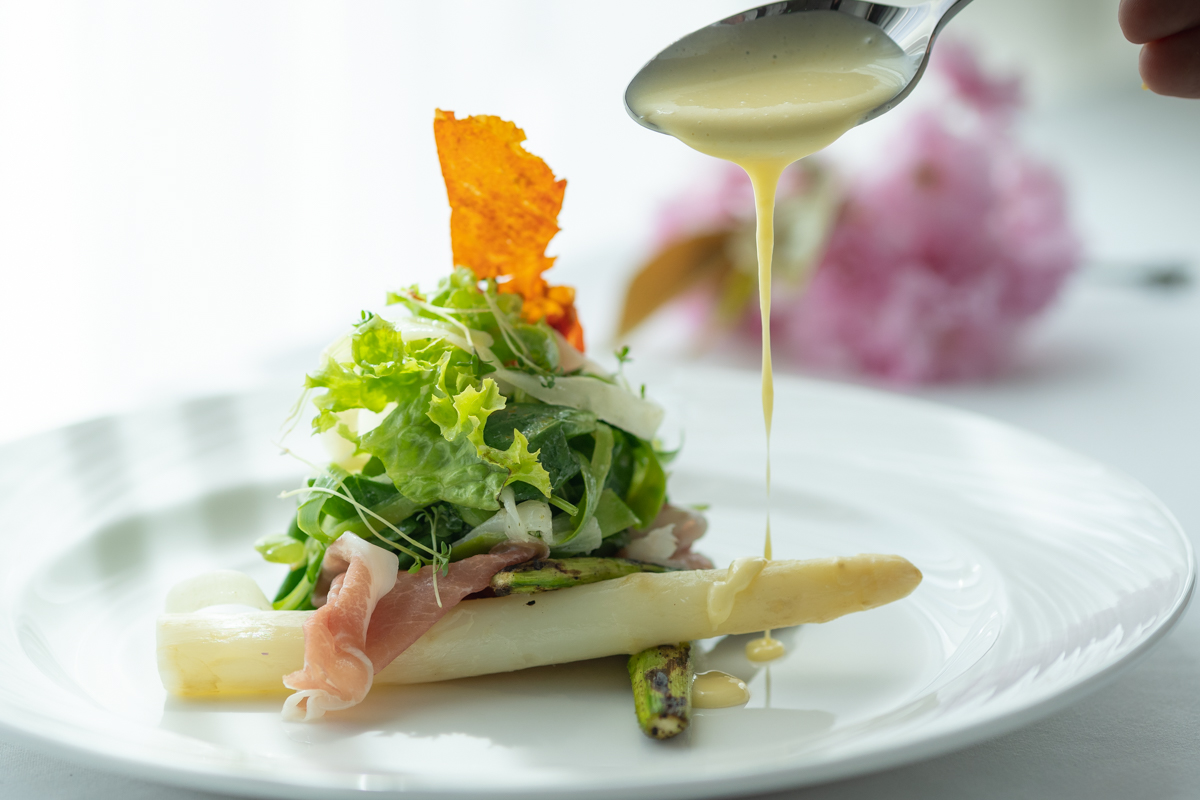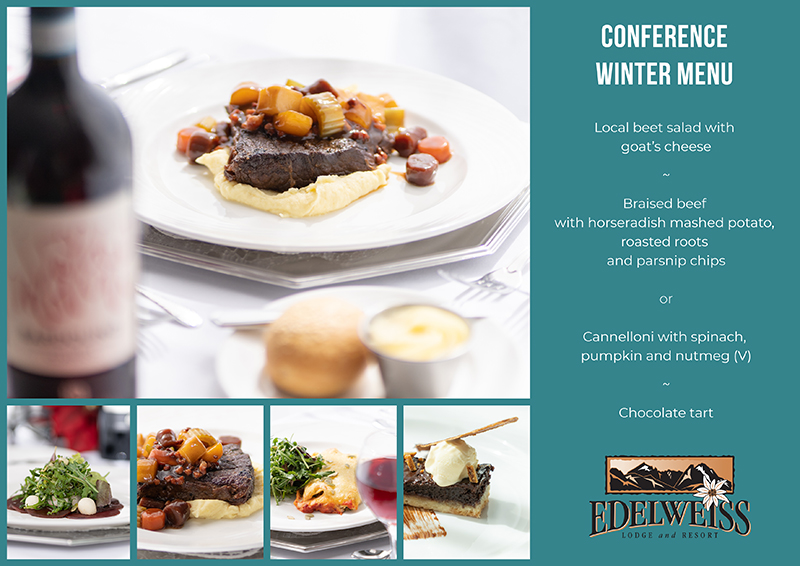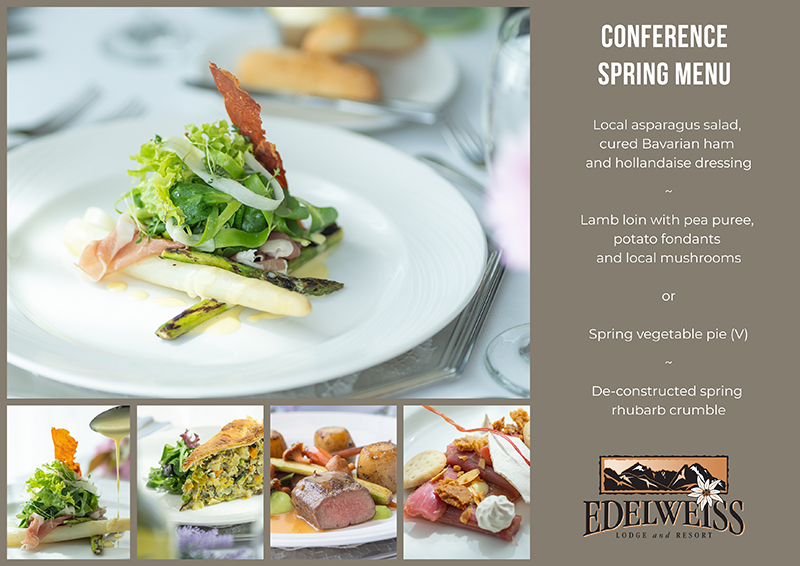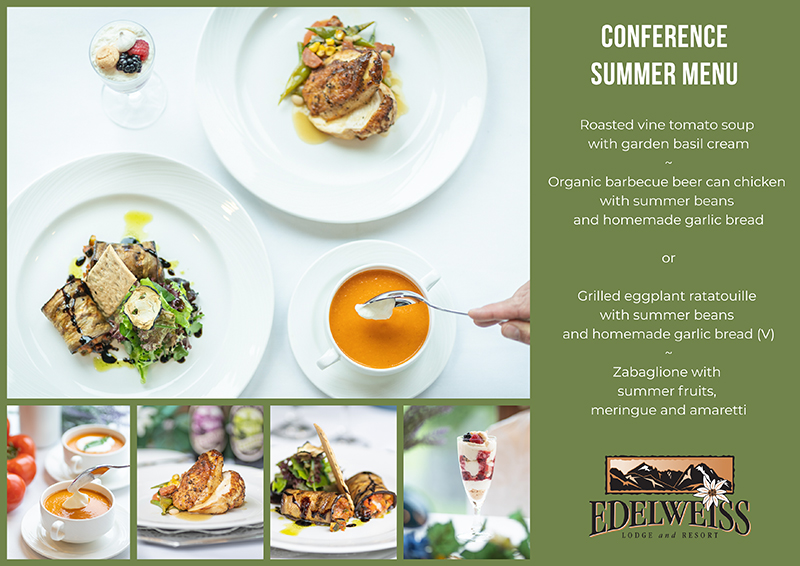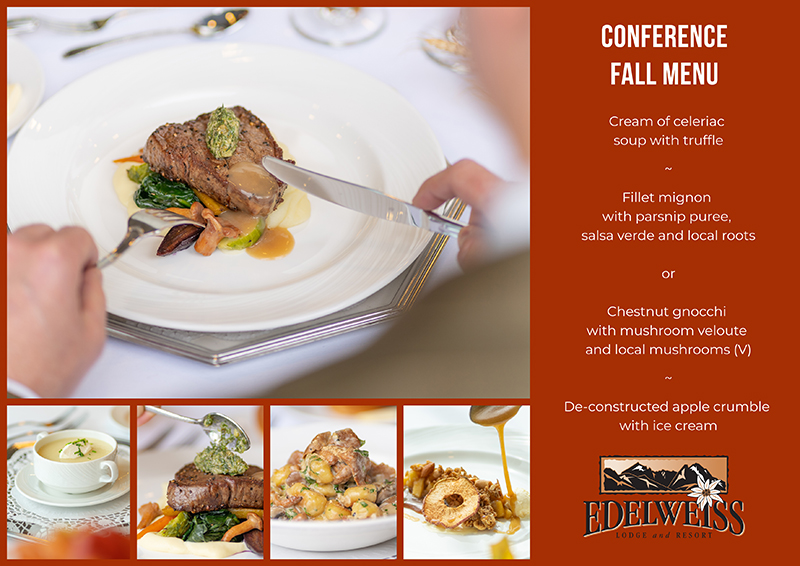 Local Sourced Ingredients
Three Course Menu Options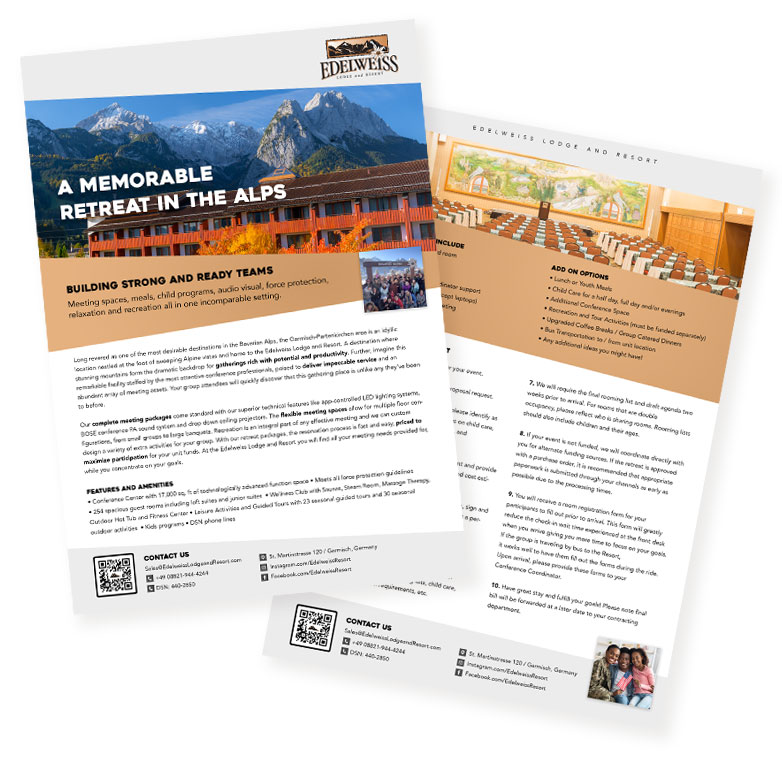 Chaplain Retreats
Your group attendees will quickly discover that this gathering place is unlike any they've been to before. Our complete meeting packages come standard with our superior technical features like app-controlled LED lighting systems, BOSE conference PA sound system and drop-down ceiling projectors. The flexible meeting spaces allow for multiple floor configurations, from small groups to large banquets. With our retreat packages, the reservation process is fast and easy, priced to maximize participation for your unit funds. At the Edelweiss Lodge and Resort you will find all your meeting needs to be provided for, while you concentrate on your goals.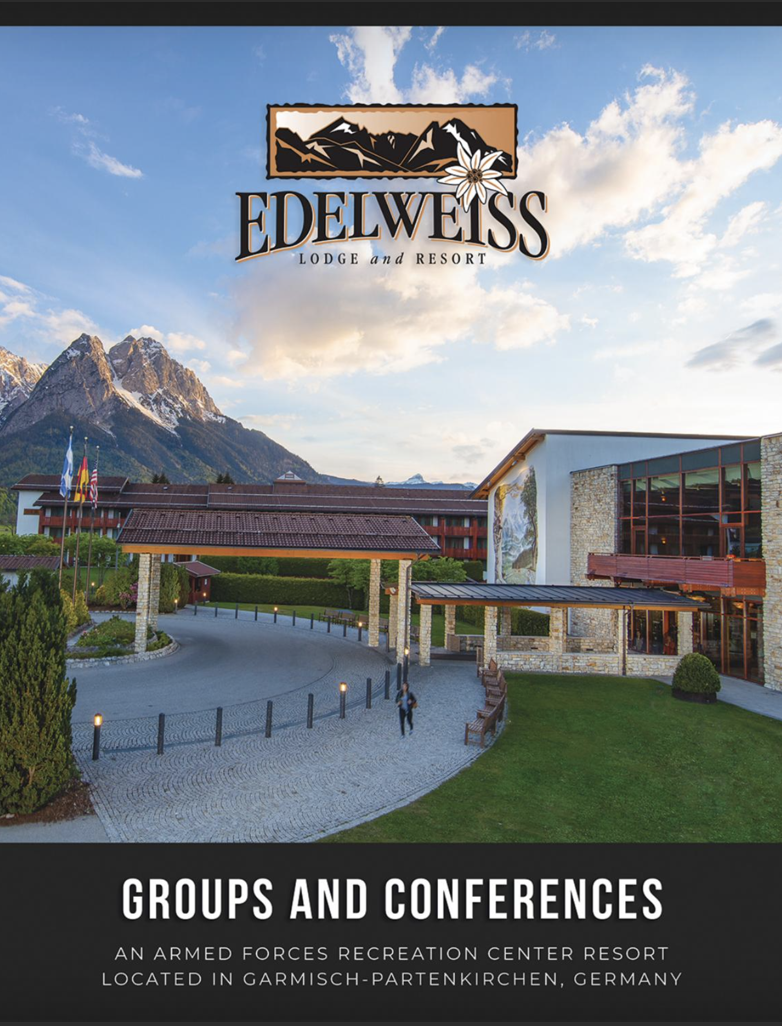 Group and Conferences Brochure
With the inspiring Alps as your backdrop, along with our attentive staff, delicious food, a secure facility and state of the art audio/visual technology, just imagine what you can accomplish. Hosting a conference at Edelweiss Resort, facilitates our ability to provide affordable vacation experiences for service members and their families.
Download our Groups and Conference Planning brochure for an overview of all that we offer at Edelweiss Lodge and Resort for your unit or group.