TREAT YOURSELF
To reserve any of the massage or body treatments below, please fill out our online form. Our staff will respond to you shortly with a confirmation or alternate availability. We can book massage and treatments up to 3 weeks prior to your requested date.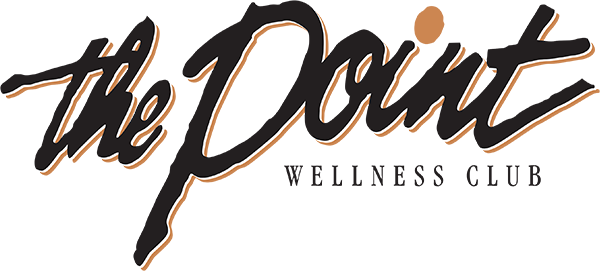 Signature Massage
60 min. $80 // 90 min. $115
Take a break with our signature massage that will take you beyond relaxation. This classic full-body massage reduces mental and physical fatigue, improves circulation and soothes muscle soreness. Choose between a classic Swedish or deep pressure massage. Body treatment add-ons are available. Please see Body Treatment descriptions below for details.
Paired Massage
60 min. $155 // 90 min. $220
Our paired signature massage features two tables and two therapists giving massages in the same room. Anyone can have a couples massage – spouses, parents and children, or close friends. Please let us know when you request a booking if you'd like a mommy-to-be massage. Add-ons and Zen Stone are not available for paired massages.
Mommy-to-be Massage
60 min. $80
This full-body treatment is designed to help with your pregnancy aches and pains. Tailored to the specific needs of pregnant women, prenatal massage shares many of the goals of regular massage – to relax tense muscles, ease sore spots and improve circulation/mobility and to make you feel good! This treatment is only for women in their second or third trimester. *only add on available is the mud foot wrap.
Teen Massage
30 min. $45 // 60 min. $80
This treatment includes similar features of our signature massage but it tailored to ages 15-17. Light to medium pressure is applied. Parental supervision is optional.
"My First Massage"
ages 6-14, 30 min. $45
Choose one, two or all three areas of focus during treatment: foot massage, hand/forearm massage and head/neck/shoulder massage. Duration of treatment will last no longer than 30 minutes. Parents must stay in the room during the entire treatment.
Enhanced Muscle Therapy
30 minute add-on for $35
This concentrated therapy uses warming and cooling treatment to relieve deep muscle pain caused by sports injuries, training and other kinds of overuse due to repetitive motion. *uses menthol-infused products. Only available to add to 60 minute treatment.
Aroma Therapy
Add-on $7
Enhance your massage by choosing the soothing and uplifting benefits of aromatherapy.
*Stress Relief - orange, bergamot, lavender, lemongrass
Detox - black pepper, grapefruit, juniper berry, cypress
*Relax Fusion - lavender, tangerine, clary sage
*Tranquility - basil, bergamot, lavender
Rejuvenation - sweet orange, cedarwood, lemon
* Note: pregnant women cannot have aromatherapy with lavender
MUD FOOT WRAP
50 min. $65
This treatment begins with a warm application to the feet followed by a gentle scrub, mud wrap, and foot massage. Our mud foot wrap cleanses, detoxifies, and leaves your feet feeling invigorated.
SEAWEED MUD WRAP
60 min. $75
This treatment includes a full body Seaweed Wrap. The seaweed is moisuring / detoxifying with a cooling effect, perfect for those hot summer days! Lotion is applied leaving your skin feeling smooth and refreshed.
COFFEE SCRUB
50 min. $65
Wake your body up with the firming and tightening effects of caffeine. This signature coffee blend promotes the appearance of healthier, younger-looking skin.
SALT SCRUB
50 min. $65
Our Dead Sea salt crystals exfoliate and moisturize your skin, leaving it soft, supple and hydrated. The coarseness of the salt replenishes tired and dry skin, enabling you to glow from the inside out!
SUGAR SCRUB
50 min. $65
This full body treatment uses sugar to gently exfoliate and stimulate the skin, leaving it soft and smooth. A great option for those who have sensitive skin.
BODY TREATMENT ADD-ONS
Add a 30-minute body treatment to your Signature Massage for $35
Mud Foot Wrap
Enhanced Muscle Therapy (treat deep muscle pain with concentrated warming and cooling therapies)
Coffee Scrub
Sugar Scrub
Salt Scrub
AROMATHERAPY ADD-ONS
$7 (included in the treatment time)
Enhance your massage by enjoying the soothing and uplifting benefits of aromatherapy. Choose from our premixed blends:
• Stress relief - orange, bergamot, lavender, lemongrass*
• Detox - black pepper, grapefruit, juniper berry, cypress
• Relax fusion - lavender, tangerine, clary sage*
• Tranquility - basil, bergamot, lavender*
*Note: pregnant women cannot have aroma therapy with lavender
HOT OIL SCALP MASSAGE
$10 (included in the treatment time)
Rehydrate your hair and scalp with this deeply conditioning massage. The warmth from the oil and the application of a hot towel wrap will ensure maximum hydration and relaxation. Hair will be oily. (Essential oils may be added.)
Massage Request Form
This form must be received at least seven days in advance of the requested date but not more than three weeks prior for our scheduling purposes. It is required to include your room confirmation number into the request. You can find your room confirmation in your email inbox after you make a room reservation either through our online system or through our Vacation Planning Center. This confirmation number will allow us to connect the spa treatment request to your reservation profile. Our Vacation Planning Center will respond to your request via email within three (3) business days. Submitting the form below is only a request, not a confirmed reservation. Treatment times and prices are subject to changes. If you have additional questions regarding spa treatments, please email our Vacation Planning Center.
Reservations
Spa treatments are subject to limited availability. It's a good idea to schedule your treatments before you arrive, to ensure you get the access you're after. Get started by filling out a spa treatment request form.
Information
Please arrive 15 minutes before your scheduled service. If you arrive late, your session will be shortened to ensure the satisfaction of all guests. If you arrive more than 20 minutes after your treatment's start time, your appointment will be canceled. During each treatment, we follow standard American draping protocol. Gratuities are not included in service price.
Cancellations
We require at least four hours of notice to change or cancel an afternoon or evening appointment. Morning appointments must be canceled before 1900 the evening before. A $20 fee will be assessed for cancellations not meeting these requirements. No notification will result in a full charge of service. Cancellations must be made directly with The Point Wellness Club front desk at 08821-944-4150.
Policies
Drink plenty of water and please do not consume alcohol at least two hours before and after your treatment. Anyone with a contagious condition such as a cold or flu cannot receive a massage. A massage could worsen your condition, spreading it throughout the body. You may be turned away with failure to meet these conditions. Due to skin sensitivity, we recommend unshaven and unsunburned skin for spa treatments offered. We do not offer body treatments to anyone younger than 15 years old, or expectant mothers. Some treatments may require a shower. Scents can be added or removed as needed.