Pool and Hot Tub
Your stay at Edelweiss Lodge and Resort has loads of ways for you to unwind, relax and treat yourself well. This is the place to relax while on vacation. After a day seeing the sights and tackling activities, you're going to like knowing there's a relaxing place to unwind waiting for you back at your home base. Our newly renovated pool has plenty of features focused on your relaxation and enjoyment :
• Massage jets
• Bubble beds in the pool
• Water features for the kids
• Separate kids pool
• Giant outdoor hot tub with massage jets
Our sauna and steam rooms will be closed until October 1st for a remodel. We apologize for the inconvenience. The pool will be closed October 10 - 12 for maintenance.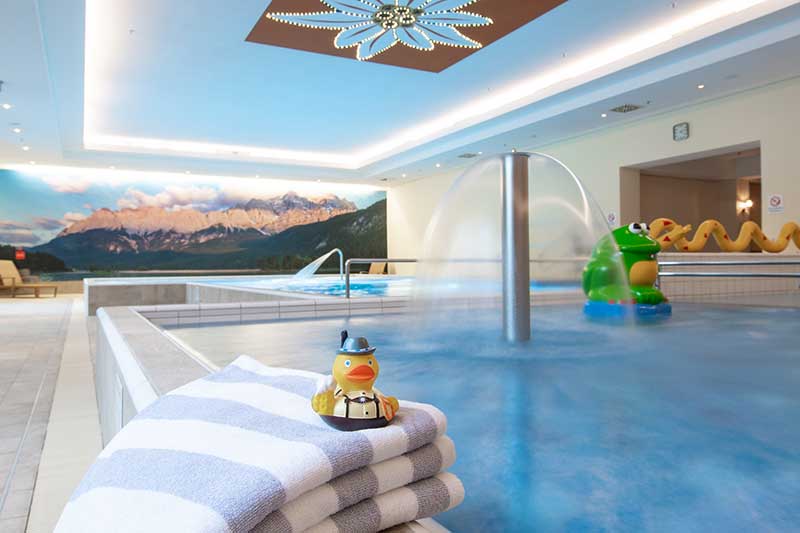 Safety Rules
A relaxing dip is what you need to relax your mind and muscles. Towels are available in the locker rooms. For everyone's safety, please follow the below guidelines :
For the safeguard of your children and enjoyment of all guests, you are required to follow the child-supervision guidelines below while swimming at The Point Wellness Club. These policies are enforced to ensure the safety of your children.

Direct line-of-sight vision with children 14 years and younger must be maintained at all times.

Children 14 years and younger must be supervised at all times by a parent or guardian 18 years or older.

Children 5 years and younger must wear an approved Personal Flotation Device while playing in the pool or hot tub. Personal Flotation Devices are provided free of charge in the pool area. Children 15 years and older do not need to be accompanied by an adult.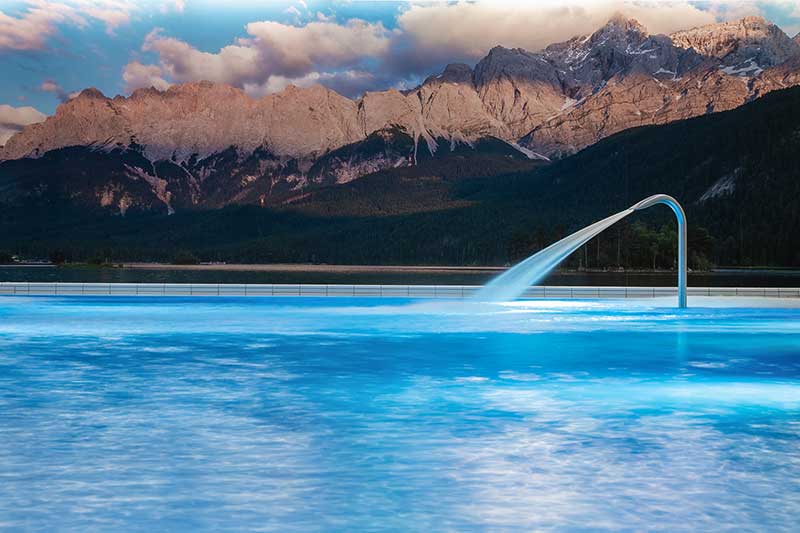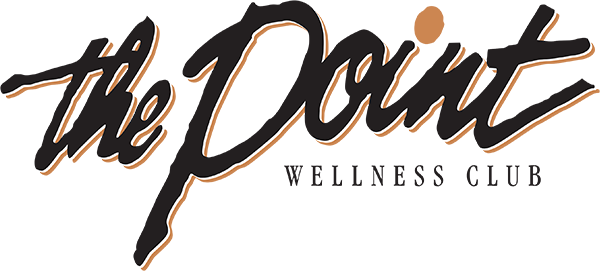 Opening Hours
*Subject to change
Pool Hours - Daily
Monday - Friday 1200 - 2200
Saturday, Sunday and Holidays 0800 - 2200
Hot Tub Hours - Daily
0800 - 2200
Hot Tub Adult Only Hours
2030 - 2200
For those not staying at the Edelweiss Resort or Vacation Village, you will need to pay an entrance fee. Adults $10, Youth $5.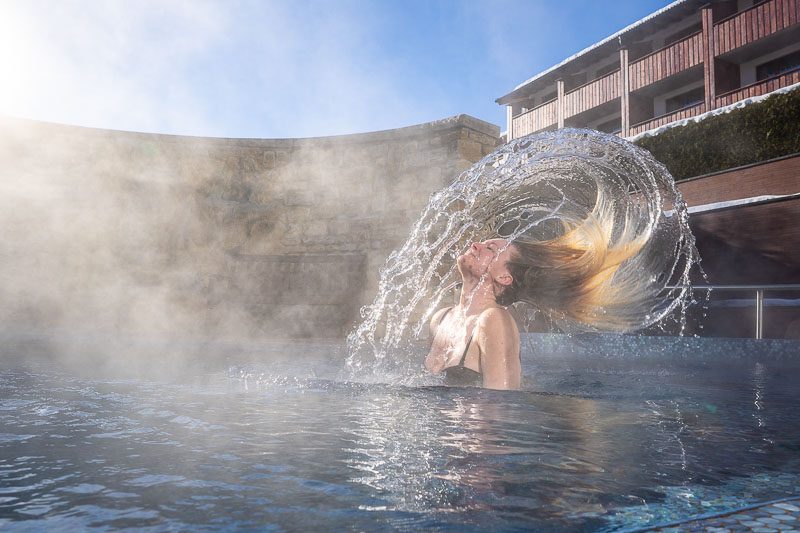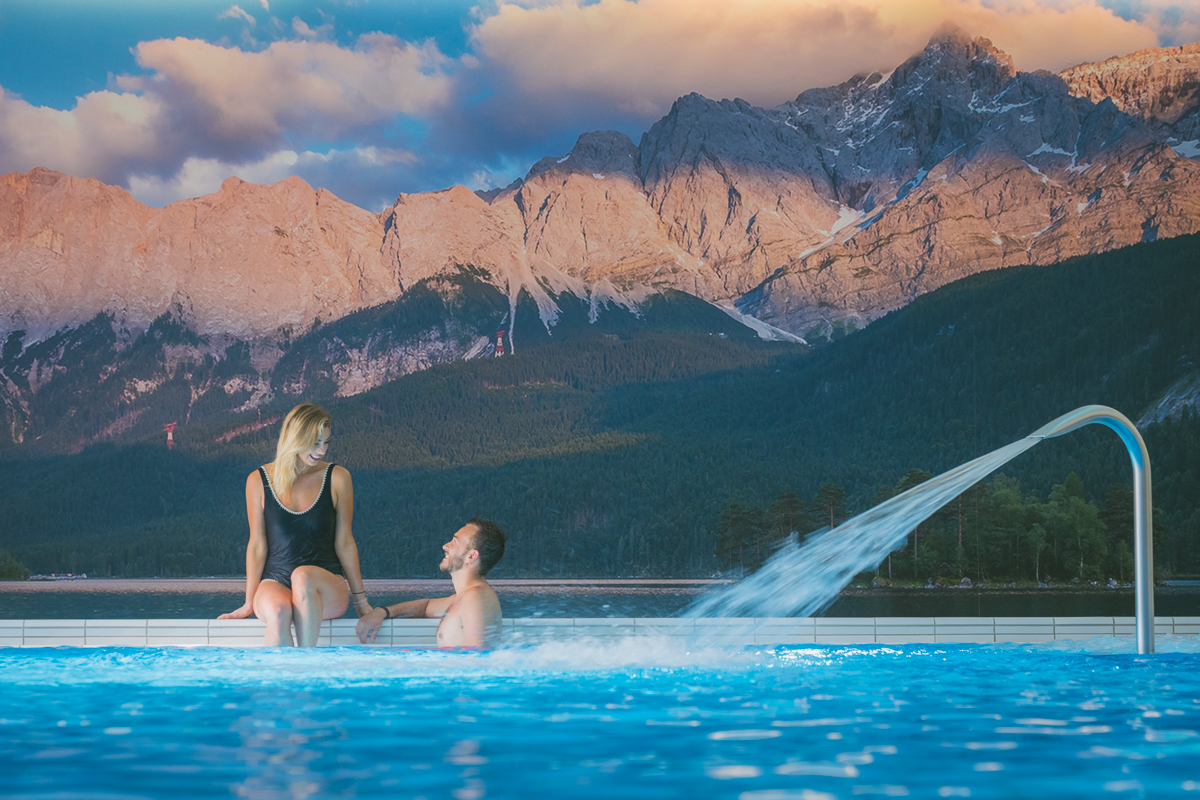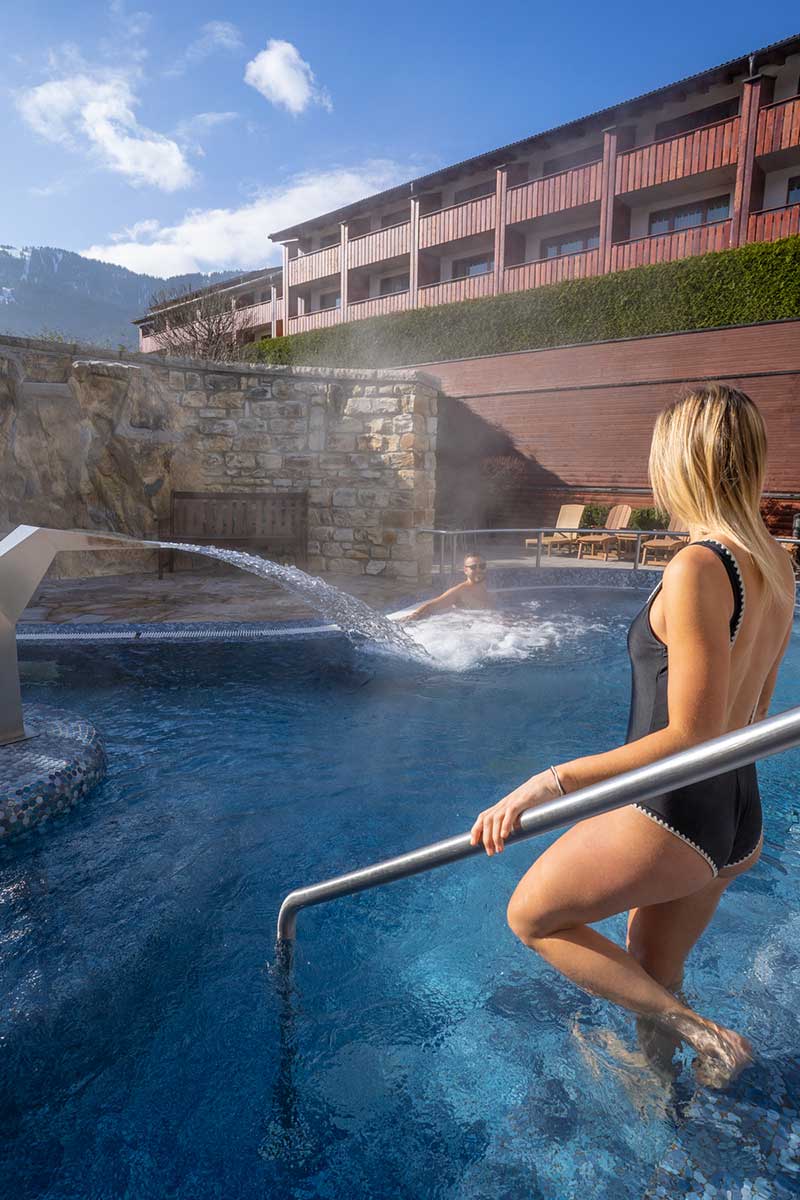 Snack Bar
Get a snack or adult beverage while soaking in the hot tub. You can charge it to your room since likely you aren't carrying cash in your bathing suit. Items are available at the reception desk.