A Memorable Meal for the Family
Thanksgiving is a special time of year to give thanks to family and friends and enjoy their company over a delicious meal. This year we will be having a salad and soup buffet which is then followed by a plated entree and dessert served at your table. Reservations are required.
During the Thanksgiving holiday, we will also offer ski and snowboard rental at the Hausberg Lodge, a special Munich Christmas Market Tour and Christmas Tree Lighting to get your family in the holiday spirit of things. We recommend you reserve in advance due to limited capacity.

Thanksgiving Dinner Reservations
Salad Bar :
Mixed local lettuces, beets, broccoli, cucumbers, tomatoes, grated carrots, celery, radishes, corn, kidney beans, black beans, tofu, artichoke hearts, peppers, red onions, olives, peas, sunflower seeds, dried cranberries, pumpkin seeds, mango, blueberries, chicken, ham, bacon, croutons, feta, cheddar, and hummus.

Soup Bar:
Butternut squash soup Celery root
Hazelnut & truffle soup Parsnip
Sage & white bean soup
Cream of tomato soup
Massive bread display and cornbread

Main course :
Seasoned roasted turkey and ham, white wine and rosemary gravy, homemade stuffing, mashed potatoes, roasted winter vegetables and roasted chestnuts
or
Mushroom Wellington with butternut squash, kale and tarragon cream sauce (V)

Desserts :
Traditional pumpkin pie with Chantilly cream
or
Apple pie with crème anglaise

The meal is served in the General Patton Ballroom.
• $32.95 adults and $16.95 for kids 5 -11 , 4 and under free
• Limited seating is available on a first reserve basis
• No groups over 10 people
• Reservations are required
• For refunds, cancellations must be made 72 hours in advance
• Wine and beer will be available for order at additional costs​​​​​​
• Email dinner@edelweisslodgeandresort.com for any dinner questions

Guests must maintain social distancing requirements at all times.

Zuggy's Base Camp
A great place to share a laugh and good food with friends and family during the holiday weekend. We will be open and serving dinner on Thursday 25 November. We have limited seating to ensure physical distancing requirements are being followed. You can make a table reservation for any other day than 25 November at Zuggy's Base Camp. Reservations are recommended to ensure availability.

Zuggy's Base Camp Table Reservations
Thanksgiving Dinner
Limited Space Available
email us for any questions

Thursday 25 November
1300 - 2000 hours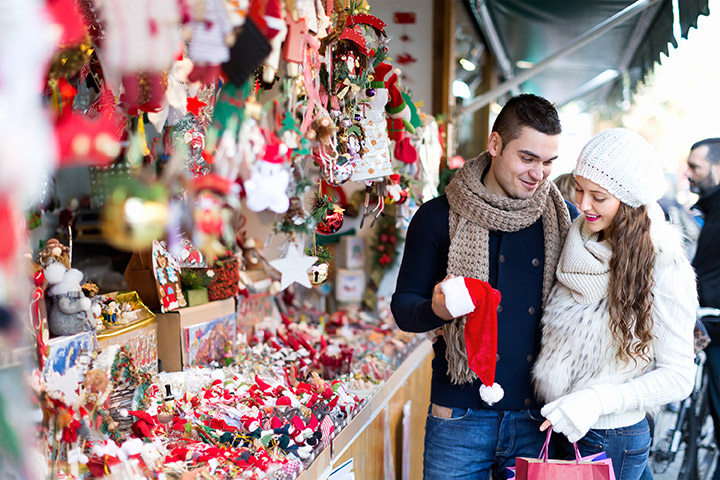 Christmas Market Guided Tours
Unfortunately, Christmas markets in Innsbruck and Munich have been cancelled for virus mitigation.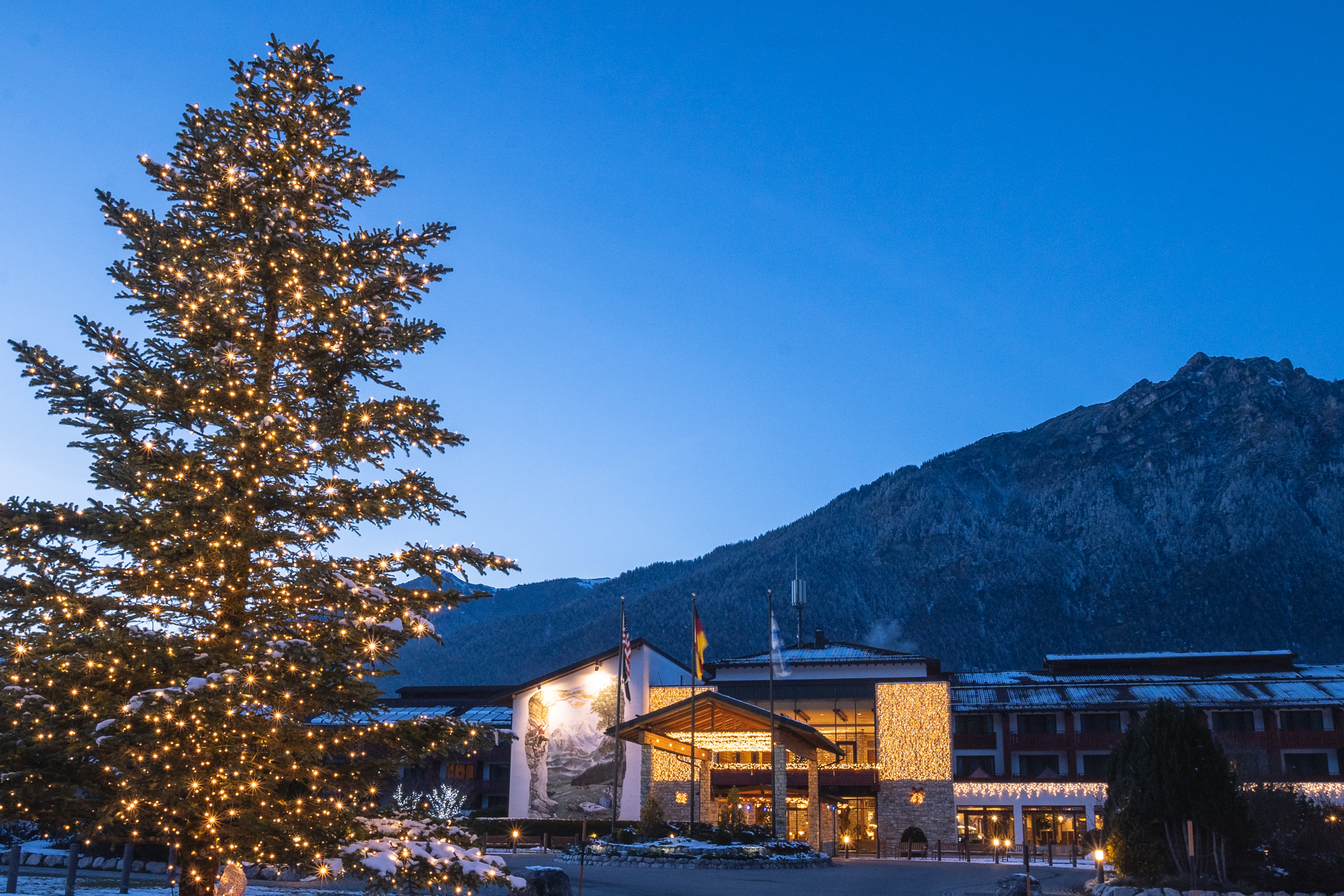 Christmas Tree Lighting Ceremony
Get in the holiday spirit with a tree lighting ceremony with the beautiful Alps as the backdrop. Christmas carols, cookies and hot chocolate make for a festive evening.
Saturday 27 November
1700 hours
Circle Drive - Edelweiss Resort
Free Event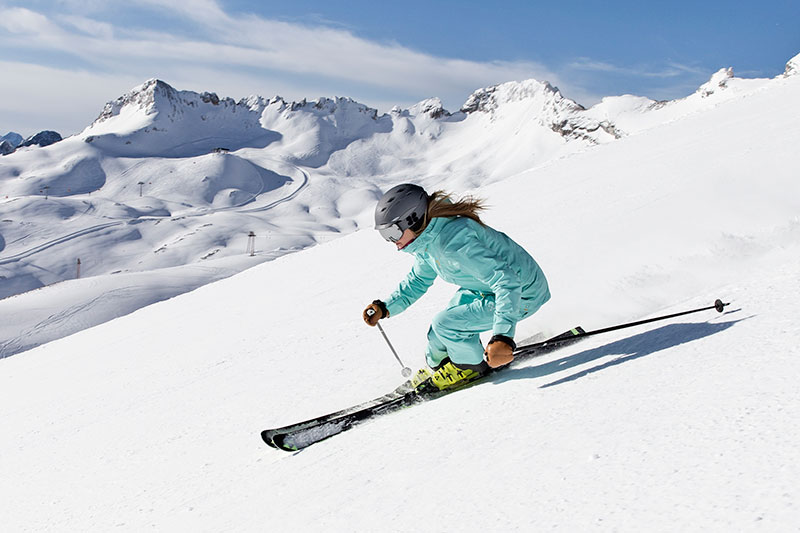 Thanksgiving Skiing and Snowboarding
The Zugspitze is open for skiing and snowboarding. The requirement 2G+. Guests are required to show identification, vaccination and a negative rapid test.
Hausberg Lodge Open for Rentals
24 November 1300 - 1730 hours
25 - 28 November from 0800- 1300 and 1500 - 1730 hours
Special Guided Tours
Join our Alpine Adventure guides for some sightseeing and education about the rich history of the area. We recommend reserving in advance as space is limited.
Thursday November 25th :
Ettal Beer and Cheese Tour, 1030 - 1430 hours
Horse and Carriage Rides, 1700, 1810, 1920 hours
Friday, November 26th :
Innsbruck Christmas Market Shuttle* 0830 - 1630
$39.00, $25.00, $15.00

Linderhof Castle Tour 0830 - 1600
Partnach Gorge Tour 0900 - 1300
Kids Night Out W/ Dinner 1700 - 2200
Brewery Tour 1815 - 2200
Saturday, November 27th :
Munich Christmas Market Shuttle* 0830 - 1630 hours
$39.00, $25.00, $15.00

Partnach Gorge* 0900 - 1300 hours
Ettal Beer and Cheese Tour 1030 - 1430 hours
Horse and Carriage Rides, 1700, 1810, 1920 hours
Sunday, November 28th :
Dachau Memorial Tour 0830 - 1700 hours
Partnach Gorge Tour 0900 - 1300 hours