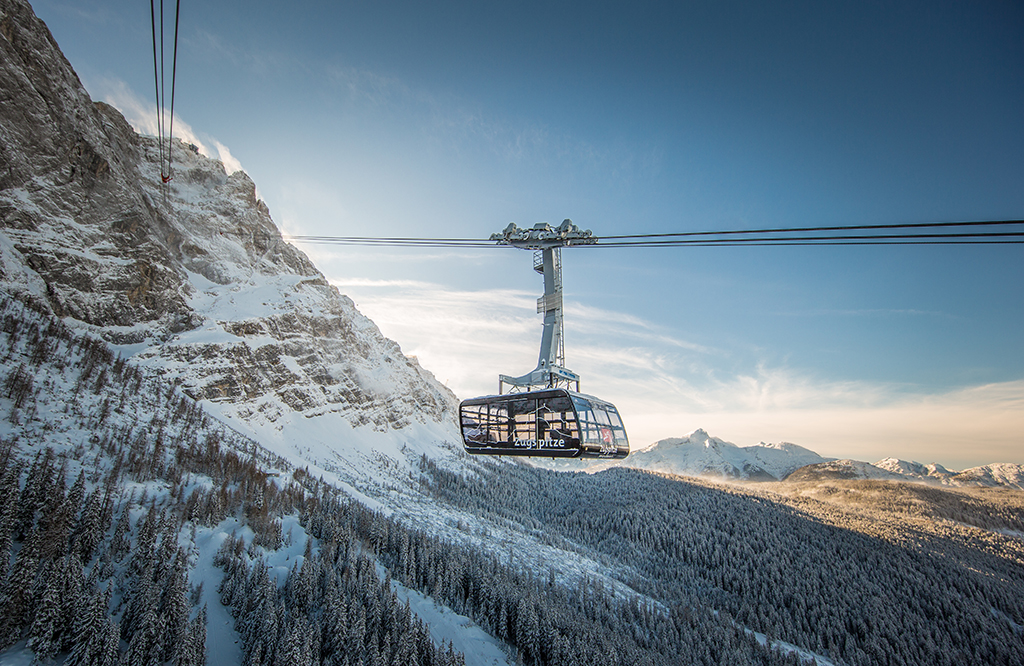 Zugspitze Gondola
This is no exaggeration: The 9,718 feet high Zugspitze is a mountain of superlatives. Germany's highest elevation is home to three glaciers, a unique 360° panorama including mountain peaks from four countries and an attractive range of activities. A summer day on the Zugspitze offers mountains of possibilities. Let your eyes wander up to 250 kilometers in the distance, visit the historic Zugspitze exhibition, take an exciting glacier hike or toboggan run on natural snow. The Zugspitze Round Trip ticket allows access to the Bayerische Zugspitzbahn cogwheel train, Eibsee-Seilbahn and Gletscherbahn for one trip up and one trip down. All tickets include a train ride to the glacier.
Visit Alpine Adventures in the lobby for tickets and more information. Since all ticket sales are final and nonrefundable, you should plan to purchase them on the day of your adventure, rather than in advance. For questions before you arrive, contact vacation@edelweisslodgeandresort.com.
Zugspitze Cable Car
The Zugspitze cable car runs daily from 8:30 a.m. to 4:45 p.m.