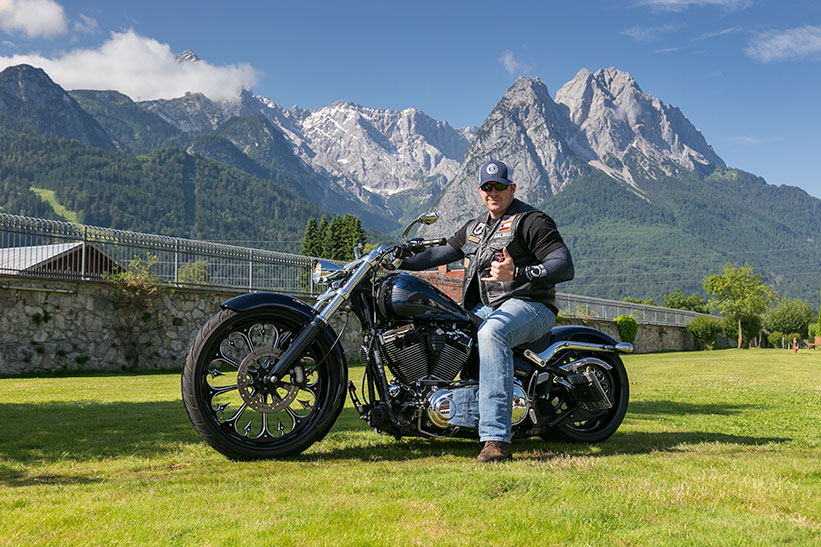 Ride the Alps 2020
Ride the Alps has been cancelled this year.
This is very unfortunate because it is one of our favourite events of the year. If Edelweiss Lodge and Resort is open by that weekend riders are still welcome to visit on their own. However, we will not have any organised rides, dinners or games. Your reservation is being cancelled automatically. If you want to rebook a room, feel free to reserve on our website. Our sincere apologies we will ride again someday.
Additional Information - CANCELED
June 19 - 21, 2020

Package price includes:
• Two nights in a standard room
• Breakfast for two adults for two days
• Dinner for two adults for two nights
• Poker Run entry
• Complimentary Rider Patch
• Live entertainment

$415 for ranks E1-E6 ($207.50 per person for two nights)
$495 for all other ranks ($247.50 per person for two nights)
Single occupancy : $307.50 (E1-E6) / $387.50 (E7 and above)
Please note: when booking online the only option to choose is "RIDE THE ALPS WEEKEND". We will adjust the rate to $415 if you are an E1 - E6 after the reservation is made. Package must include a two-night stay Friday through Sunday. You can reserve more nights once you make your initial reservations. We do not charge the card, it is only there to hold the reservation. You will be charged on the day of arrival. The cancellation policy is 14 days in advance.
Ride the Alps Rally Package for non-hotel guests
There is a fee to attend and is payable at the event registration. $105 per adult for the two-day event (not including breakfast). Registration is open Friday and Saturday. There is no separating the price for dinners, poker run, etc. It is one price for dinner, live entertainment, patch, poker run, and photo.
If you're bringing children, please inform our vacation planning staff when making your reservation. Children are charged separately $7.95 for the buffet each night. Children 17 and under stay for free on available bed space. If we have enough children, we can schedule a special Kids Night Out evening program.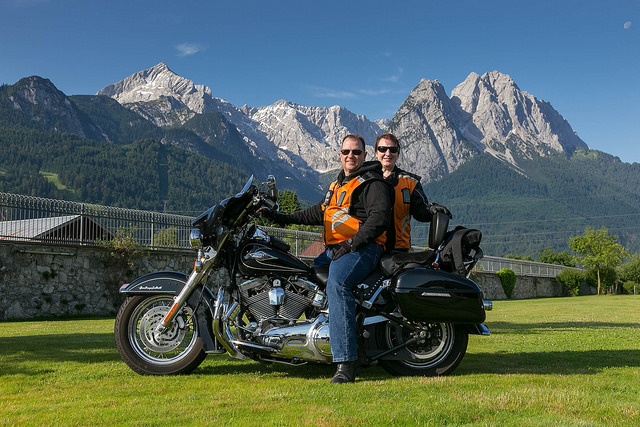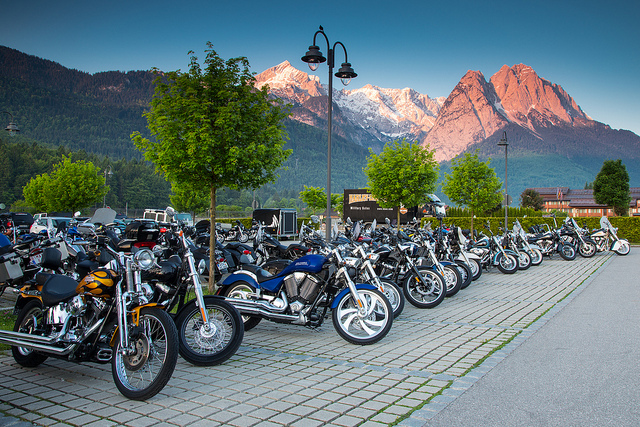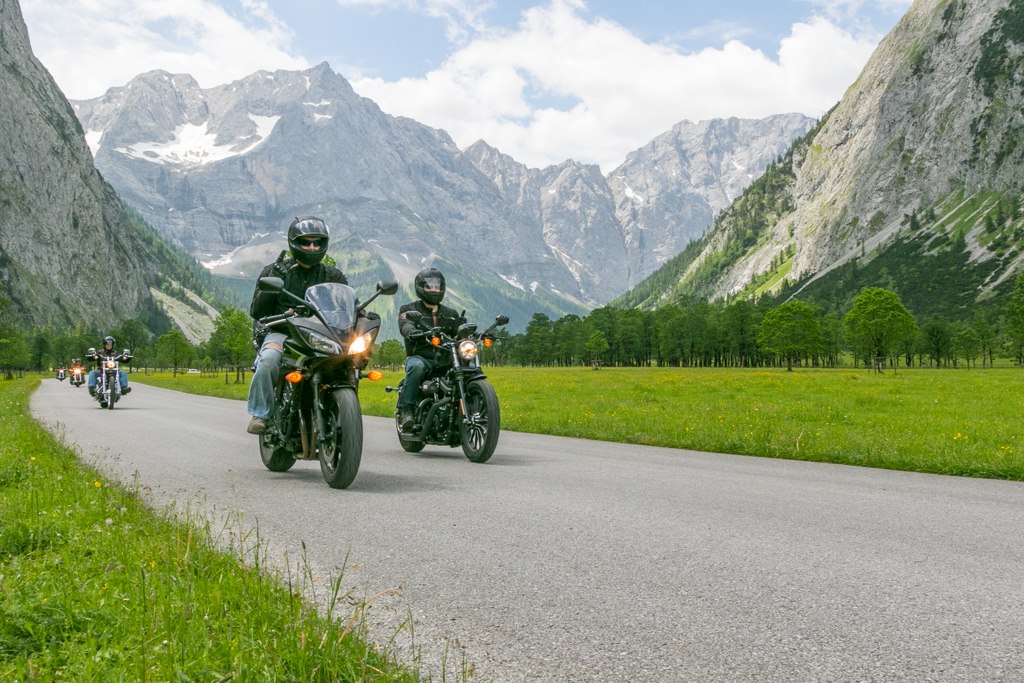 Program of Events 2020 (CANCELED)
Friday, June 19
3 – 8 p.m. Registration
3 p.m. Bar open in Conference Center
6:00 – 8 p.m. Tex Mex Carne Asada Grill Buffet
8 - 9 p.m. LIVE MUSIC by Carpe DM featuring Dwight Moreland
9 p.m. Poker Briefing
9:30 – 11 p.m. LIVE MUSIC by Carpe DM featuring Dwight Moreland
Saturday, June 20
6:30 – 10 a.m. Breakfast at Market Station
8 – 10 a.m. Professional photo of you and your bike with the Alps in the background - Lobby Circle Drive
8:30 a.m. - 9:30 a.m. 1st Poker Stop - Conference Center
3 p.m. Bar open in Conference Center
4 – 7 p.m. Last Poker Stop - Turn in cards
4 – 7 p.m. Bike Wash Station
5 – 6 p.m. Outdoor Biker Games - Great Prizes!
6:30 - 8:30 p.m. The Whole HOG Buffet Pig Roast
6:30 – 8:30 p.m. Best in Show Bike Competition
8 – 11 p.m. Biker Karaoke / DJ
9 p.m. Awards Show
Sunday, June 21
6:30 – 10:30 a.m. Breakfast at Market Station
Stay longer and ride different routes. Have a safe trip!