A Cherished Time of Year
Limited rooms are still available from 16 December - 2 January with a five-night minimum stay. The holidays are a cherished season in Bavaria. With snow on the mountains and Christmas lights strung up through town, there is a special atmosphere unique to this area. Guests are required to stay five nights anytime from 16 December through 2 January. A 50% deposit is required in October with the remaining 50% being due mid-November. Please only reserve with a credit card that has an expiration date past 2022 or else your reservation will not be guaranteed. We will notify confirmed hotel guests when they can reserve Christmas Dinner. If you plan on participating in our snowsports instruction, please arrive before or match your check-in date with the ski week check-in date below.
Skiing and Snowboarding

Ski and snowboard lessons include equipment rental, lift tickets, and transportation for the week, and are the most affordable way to ski and have fun. There is a complimentary ski shuttle leaving Edelweiss Lodge and Resort to our Hausberg Lodge in the morning and afternoon. It is recommended once you receive a confirmed hotel reservation for your holiday dates that you fill out the online request forms to reserve your snowsports instructions. Capacity is limited and this will ensure you get in the 4 day program of your choice.
• Instruction available on our private slope
• 4 day inclusive courses available (best option)
• Limited 1 day beginner lessons available
• Follow on days possible depending on staff availability


Make sure to match your hotel reservation with the check-in dates below.

Snowsports Instruction - 4 Day Dates 2022/2023
December 18 - 21 (check-in on Saturday, 17 Dec) / Ski Days Sun - Wed

December 23 - 26 (check-in on Thursday, 22 Dec) / Ski Days Fri - Mon

December 28 - December 31 (check-in on Tuesday, 27 Dec) / Ski Days Wed - Sat

January 2 - January 5 (check-in on Sunday, 1 January) / Ski Days Mon - Thu

4 Day Ski and Snowboard Packages
Adults (16 years and older) $479

Child (8 - 15 years old) $389

Ski Kids (5 - 7 years old) $389
Christmas Dinner

This year we will be having a salad, and soup buffet which is then followed by a plated entree and dessert bar to complete the meal. Reservations are required.
Salad Buffet
Mixed lettuce, beets, broccoli, cucumbers, tomatoes, grated carrots, celery, radishes, corn, kidney beans, black beans, tofu, artichoke hearts, peppers, red onions, olives, peas, sunflower seeds, raisins, pumpkin seeds, mango, blueberries, chicken, ham, bacon, croutons, feta, cheddar, hummus. Salad dressing to include: Caesar, ranch, Italian, French

Soup Buffet
Butternut squash soup
Celery root, hazelnut and truffle soup
Parsnip, sage and white bean soup
Cream of tomato soup
Fresh Bread
Cornbread

Plated Entree
Seasoned roasted turkey or Prime Rib White wine and rosemary gravy, chestnut stuffing, roasted parsnips, mashed potatoes, Brussel sprouts, carrots, sweet potato puree
or
Mushroom & squash vegetarian wellington with béarnaise sauce (V)

Dessert Buffet
Assorted German Christmas cookies
Ginger snap cookies
Holiday sugar cookies
Chocolate chip cookies
Red velvet sweet bread
Valeria's Christmas cake
Christmas spice cake
Yule logs
-
• $32.95 for adults and $16.95 for kids 5 -11 , ages 4 and under free
• Limited seating is available on a first-reserve basis
• Groups over 10 people, please email Alyssa.M.Gobea@EdelweissLodgeandResort.com
• Reservations are required
• For refunds, cancellations must be made 72 hours in advance
• Wine and beer will be available for order at additional costs​​​​​​
• Email us for any dinner questions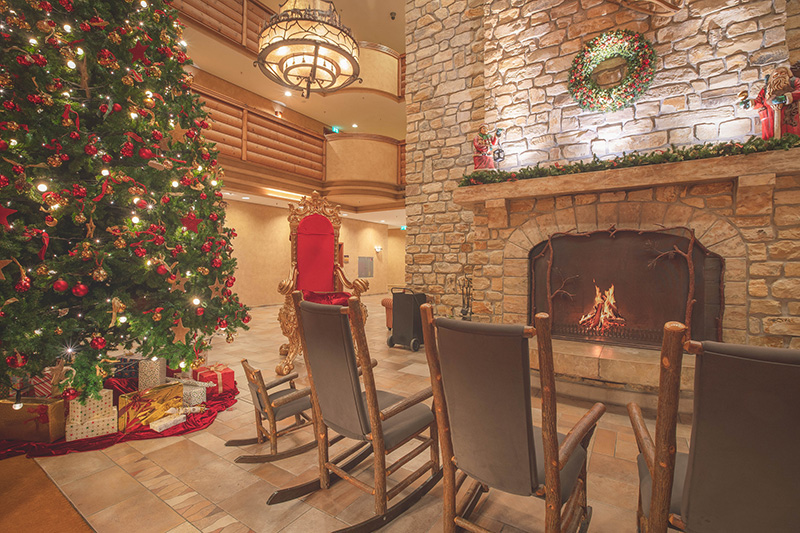 Holiday Program
We will have a bunch of different activities for the families. Card decorating, cookie decorating, movie nights, gluhwein stand and more.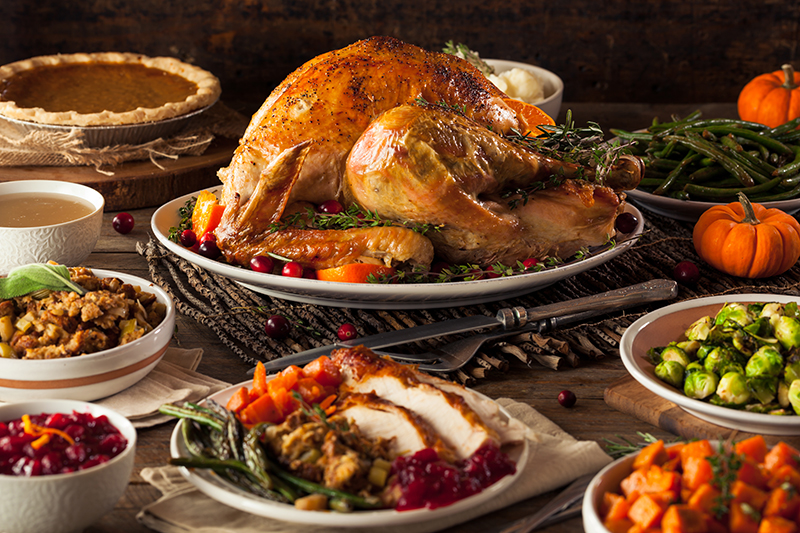 Christmas Dinner Reservations
A traditional feast for the holidays. Select Sunday, 25 December anytime between 1400 - 2000 hours.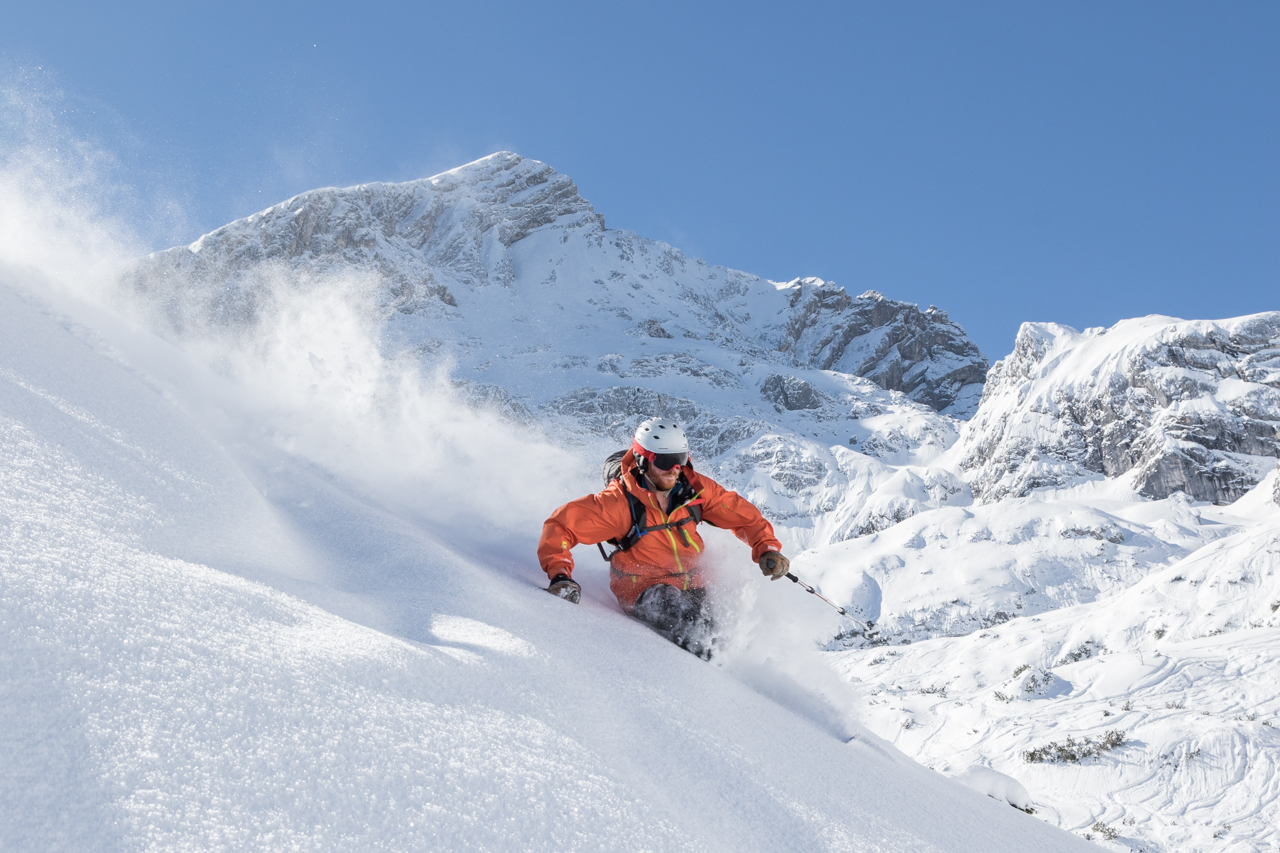 Snowsports Instruction
Add a 4 or 5 day ski or snowboard package to your reservation for the ultimate winter holiday. Schedule and prices below.
Request Form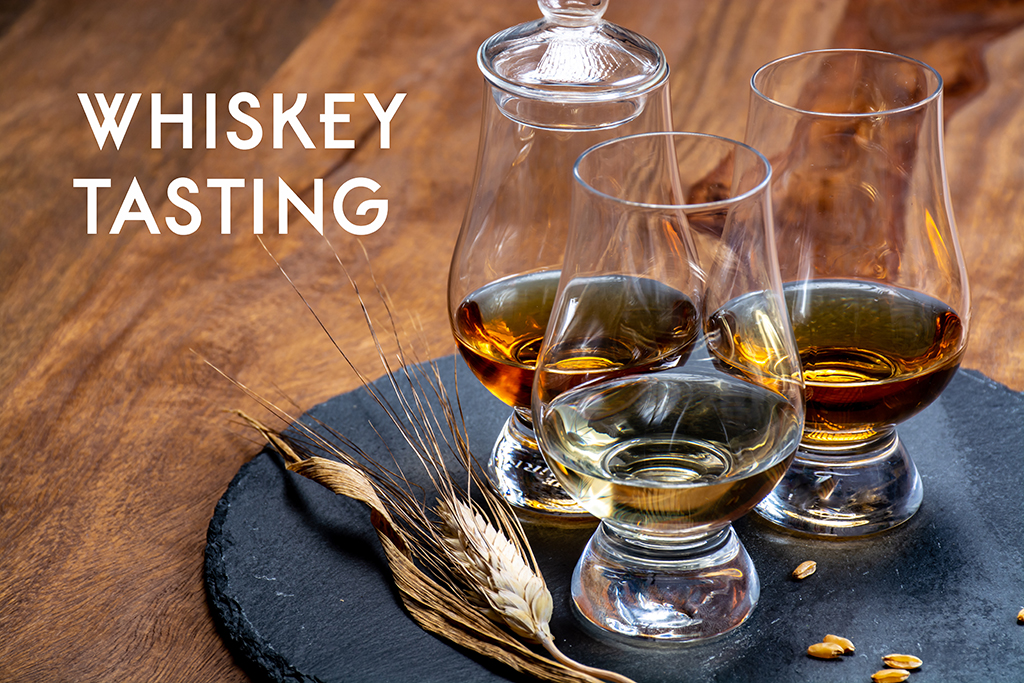 Whiskey Tastings
Enjoy the aroma, variety and tastes of Bavarian whiskey during our tasting. Learn what you like by comparing samples side by side.
December 18, 19, 20, 21, 28, 29, 30, 31
2000 hours / $50 per person.
Space limited. Reserve online now. Reservations Required. 48-hour cancellation. Pre-payment required. Our Vacation Planning Center will contact you to coordinate payment.
Reserve A Place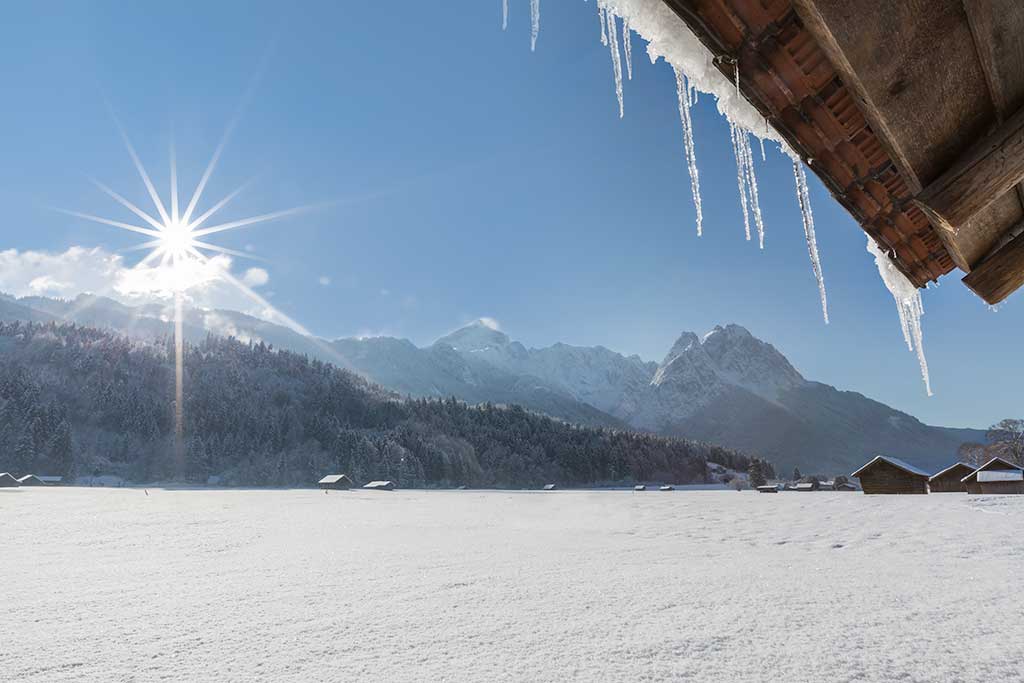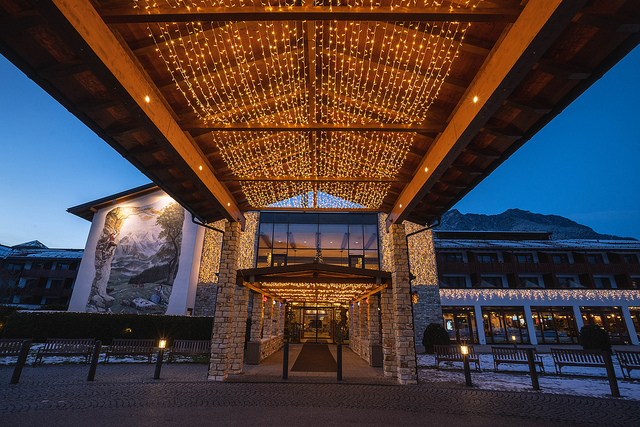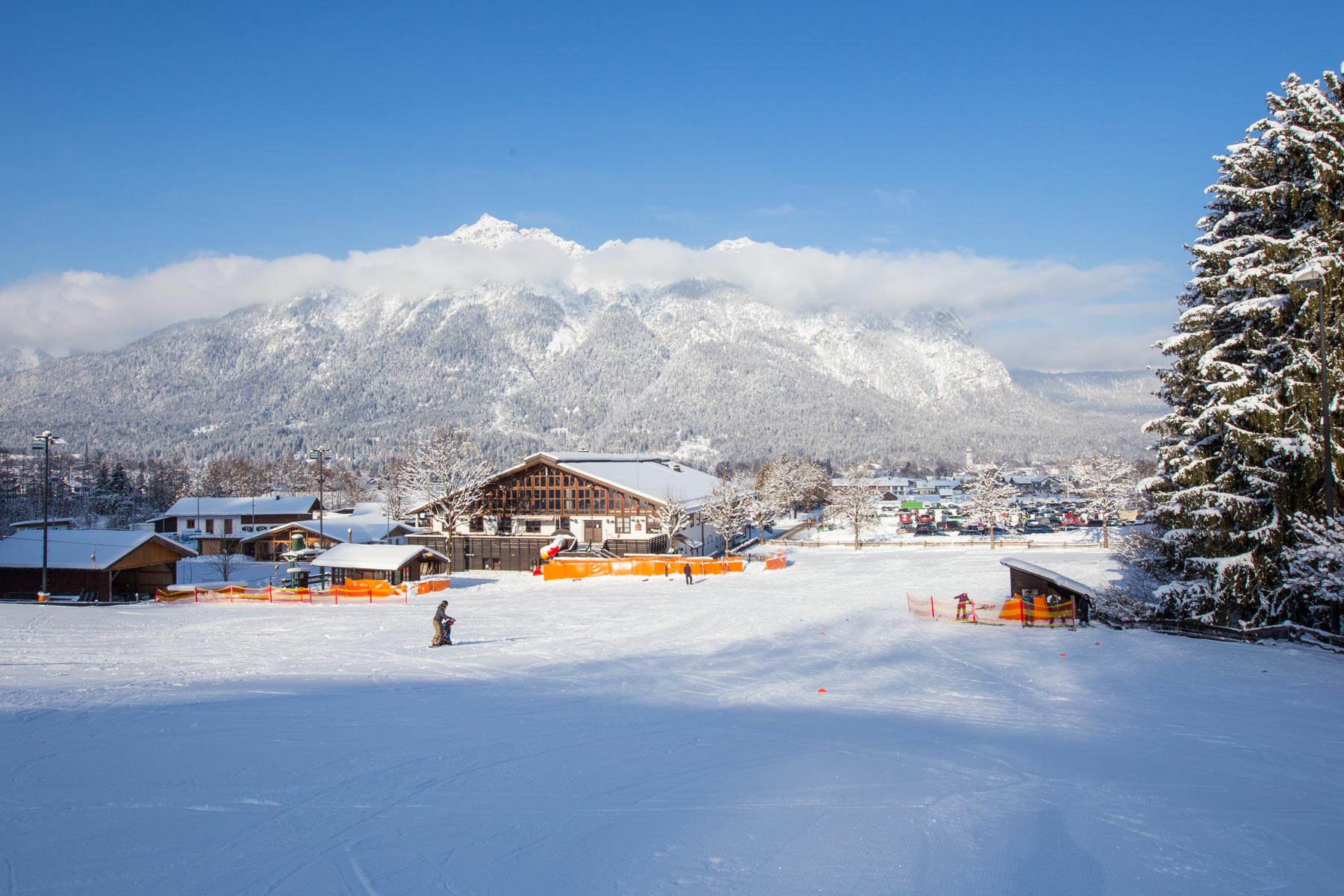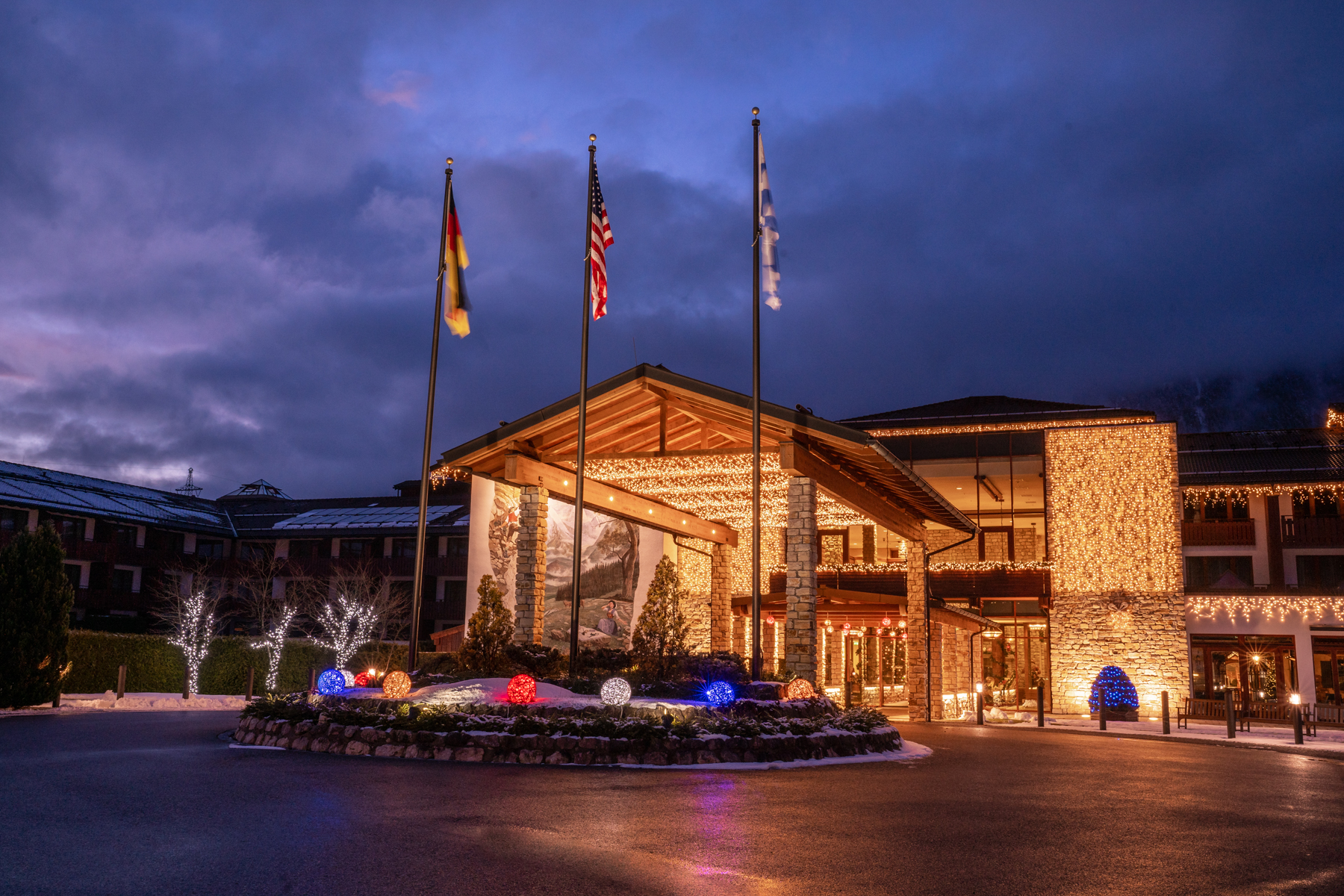 Bavarian Whiskey Tasting
Enjoy the aroma, variety and tastes of Bavarian whiskey during our tasting. Learn what you like by comparing samples side by side. Sharpen your palate, compare samples and have some fun with friends.
December 31
2000 hours
$50 per person
Space limited. Sure to sell out. Reserve online now. Reservations Required. 48-hour cancellation. Pre-payment required.
Reserve a Spot
Market Station Buffet
Join us in Market Station for a beautiful spread of chef selections.
Adults $24.95 / Children (5-11) $8.95 / 4 and under complimentary
Open 1730 - 2100 hours
Reservations are not required. Drink Specials are offered at the Cashier.
Zuggy's Base Camp
Zuggy's Base Camp is the perfect place for a relaxed meal after a great day exploring. Drink and food specials all week long. A la carte dining in a relaxed atmosphere. Open from 1700 - 1300 hours.
Reservations accepted. Click below for our menu of comfort bar food.
Fireworks
No New Year's Eve would be complete without fireworks. Our show is the best in town all choreographed to music and directly in front of the Resort. A memorable way to bring in the new year. 0015 hours on the front lawn.
Additional Information
Reservations available starting 1 June at 0900 CEST.
Valid dates ofd stay between 16 December 2022 - 2 January 2023
​​​​
(+$65 per room for guests staying over New Year's Eve)
(Additional costs for more than two adults staying in a room)
Policies : Reservations require a five-night stay from 16 December - 2 January. Room rates are based on rank. The price is for 2 adults in a room. Children 17 and under stay for free on available bed space. Additional charges may apply. Prices are subject to change. There is a 50% deposit charged to the credit card on file 60 days prior. The remaining 50% of the room rate will be charged 30 days prior. Your credit card needs to have an expiration date past December 2022 otherwise the card can't be charged and we will cancel your reservation. Cancellations received within 60 days of arrival will result in forfeiture of the deposit. Exceptions to the cancellation policy for military duty with proper documentation.
Here are some frequently asked questions regarding reservations :
1) Why do you require a five-night stay?
To ensure we can maximize the number of service members able to utilize the resort during the holidays and provide our best quality service.
2) What if I would like to book multiple rooms?
Guests can book additional rooms for sponsored guests. To do this using the online system, you are required to make separate reservations for each room requested.
3) I would like to arrive earlier than 16 December, can I do that?
Yes, guests can arrive before December 16. If your dates fall from 16 Dec - 2 Jan it is required you stay at least a total of five nights.
4) I would like to stay later than January 2nd, can I do that?
Yes, guests can stay additional nights after January 2nd. If your dates fall from 16 Dec - 2 Jan it is required you stay five nights.
5) Can I rent the cabins online?
Yes. You can rent our comfy and simple cabins online using the link above. For more information about our vacation cabins, please click here.
6) Can I bring my dog?
We have a limited number of dog-friendly rooms and cabins at the Edelweiss Resort. These rooms are also bookable online using the link above. There is an extra charge of $25 per night, per room to bring your dog. Dogs are not permitted in any guest area during your stay. We cannot leave your dog unattended in the room. No dogs are allowed in rooms that are not specifically designated as dog-friendly rooms. For further information on the rules regarding bringing your dog, please refer to our Dog Room page.
7) It says you are sold out for the Holidays, is that true?
You have to use the booking link on this page to reserve. The booking link applies to the reservation code to open our inventory available during the holidays. We have rooms available until December 16 for people interested in visiting the famous Christmas markets in the area. There is no minimum stay for dates before 16 December.
8) Can I call or email to make a reservation?
If you have specific problems or technical issues, please email vacation@edelweissresort.zendesk.com. Otherwise, the online reservation system shows in real-time the rooms available. Please use the link above to reserve.
9) When will you publish the list of events and tours going on for the holidays?
We will email all confirmed guests a schedule of events in November.
10) I didn't receive my email confirmation?
Please give the system a minimum of five minutes to email you the confirmation. Also, please check your spam mail or junk mail folders. We suggest you not use a .mil address. Please only provide commercial addresses like yahoo or gmail.
11) Do you charge my credit card at the time of reservation?
No, we don't charge your credit card at the time of reservation. It is only used to hold the reservation. We do charge a 50% deposit 60 days prior to arrival. The remaining room amount will be charged 30 days prior. Please cancel before 60 days to ensure we maximize the number of service member families that can enjoy the resort during the cherished holiday season. Exceptions to the cancellation are for military duty with proper documentation.
12) I don't want to stay five nights, can I stay for less?
Unfortunately, we are only accepting online reservations for a five-night stay anytime from 16 December through 2 January. Guests will be charged for five nights should they choose to depart early or arrive late.
13) When is check-in and check-out?
Check-in is at 1600 hours with check-out at 1000 hours. It will be difficult to get into the room prior to that time or be granted a late check-out during this time. Thank you for your understanding.
14) Should I sign up for a snowsports instruction week now or just wait till I am there?
We suggest you sign up in advance so you don't miss the chance to join. We have a limited number of instructors and therefore it is not guaranteed that you can get into a class without prior reservations. You should check in the day before the class starts. Registration is at the Hausberg and you can pick up your skis, snowboards, and equipment ahead of time. This saves time in the morning. There are lockers at the lodge so you don't need to carry your equipment back and forth to the Hausberg. To sign up please fill out the SnowSports Instruction form and include your confirmation number so we can attach your snowsports instructions to your reservation. The four-day package is the most affordable option and gives you adequate time to actually improve on the slopes. The ski instruction programs start on select dates. If you are participating, please check in the day prior to the program start date so you can register.