Snowsports
Improve your riding skills while having fun in the mountains
Winter here is a wonderland. You'll find access to a private Alpine winter playground, right outside our door. From snowboarding and sledding to sipping après ski, our winter sports activities are easy to enjoy. We'll help you get equipment, instruction and lift tickets to access all the fun. Our affordable snowsports instruction weeks are the best value for your money while getting to fully immerse yourself in learning the sport. These four day packages include transportation to and from the hotel, rental equipment and daily instruction. Keep your equipment at the Hausberg Lodge and use our shuttle. For a week you never have to touch your car and enjoy the simple life in the mountains.
Hausberg Lodge Hours of Operation
Open Daily 0800-1730
Tel : 08821-944-4581
Hausberg Lodge
The Zugspitze and Garmisch Classic Ski Area is open for skiing and snowboarding. Current restrictions require vaccination or proof of previous infection (2G).
Limitless Options To Ride
Whether you want to ride up for skiing, hiking, sightseeing or sledding, you can buy your lift tickets at Alpine Adventures or the Hausberg Sport Lodge. We've got lift tickets for the following the Hausberg Sport Lodge Backyard Pass, Classic Valley and Zugspitze. Charge them to your room and save time not standing in line and save a few bucks.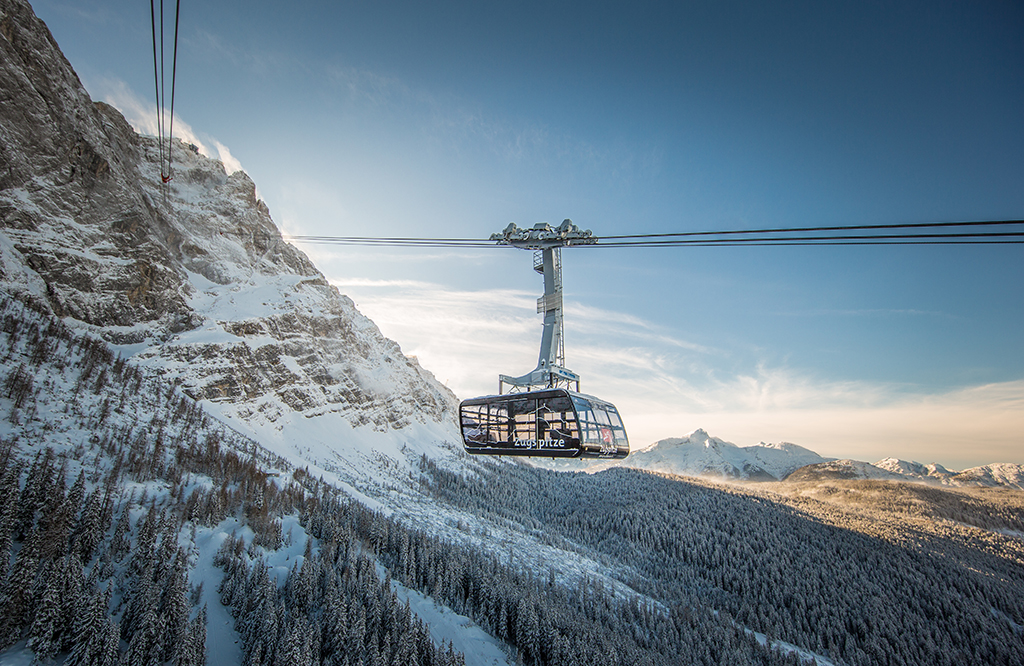 Zugspitze
The top of Germany. A great option for a clear day. The slopes are mostly for intermediate and above. Impressive views from the ski slopes.
More Info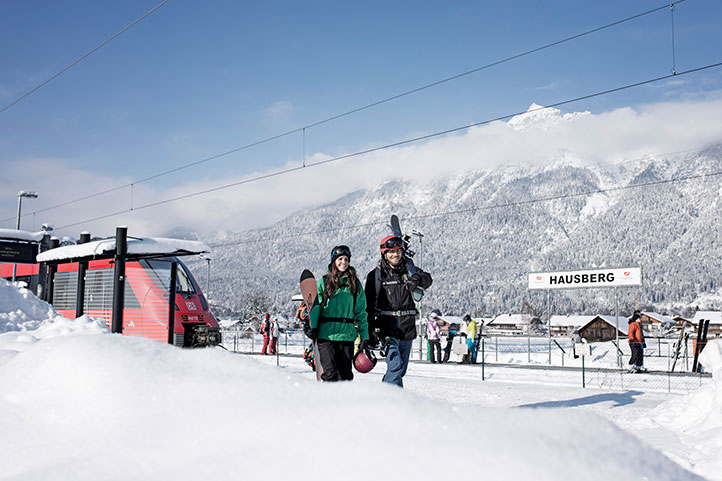 Hausberg Classic Valley
The Hausberg is a great all-terrain full-service ski area. Snowmaking helps ensure good snow conditions. It is quick to access from our Hausberg Lodge only a two minute walk gets you on the cable car.
More Info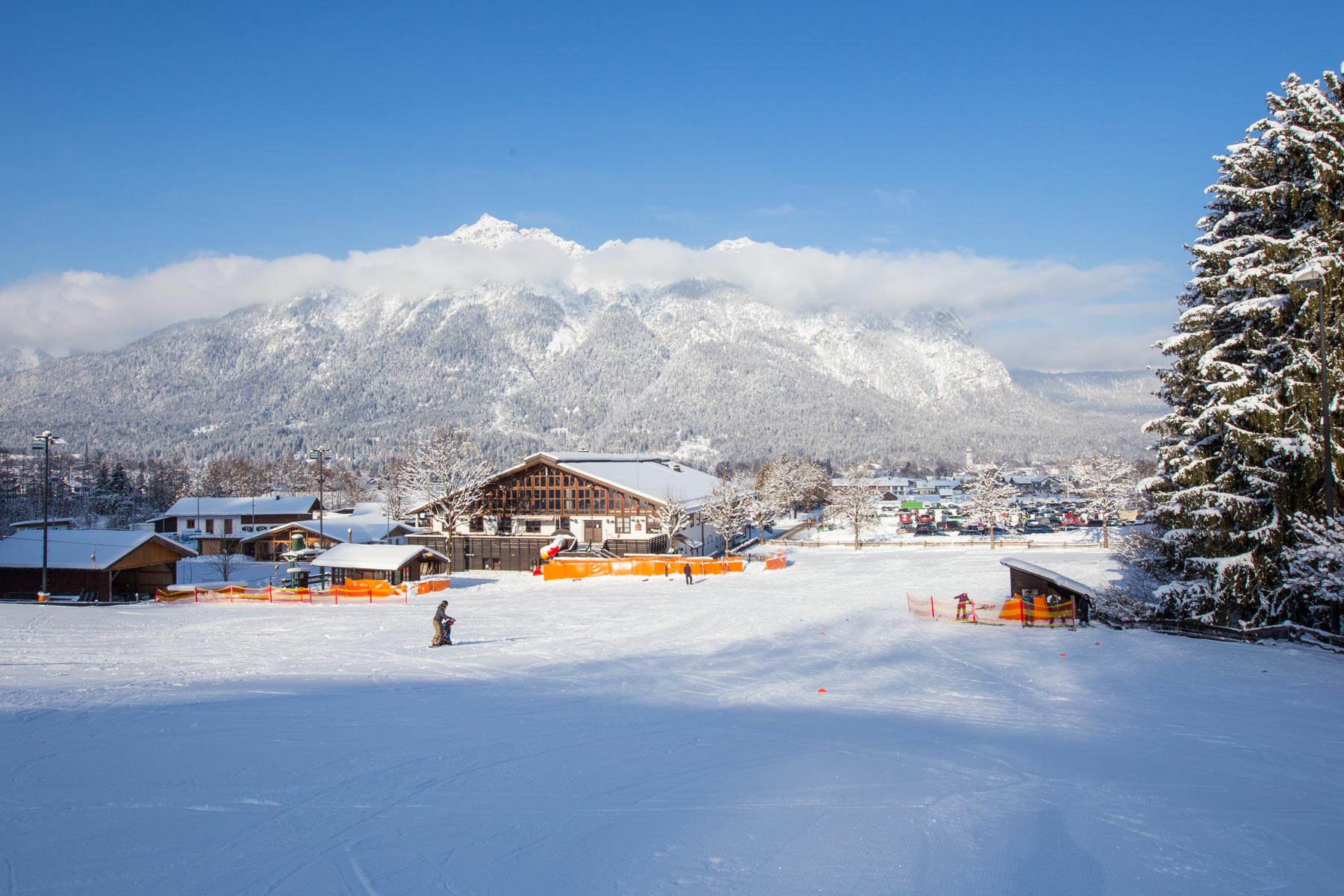 Private Backyard
Our private ski lodge is headquarters for all of your snow and ski adventures, supplies and activities, as well as some après ski dining and diversions.
More Info
Ski Area Map
The Hausberg Classic Ski Area and Zugspitze are two different ski areas. They are interconnected by train however, they require a different lift pass. Usually you choose to ski one area or the other on a given day. Our Hausberg staff can help you choose which resort best suits your ability and where are the best snow conditions.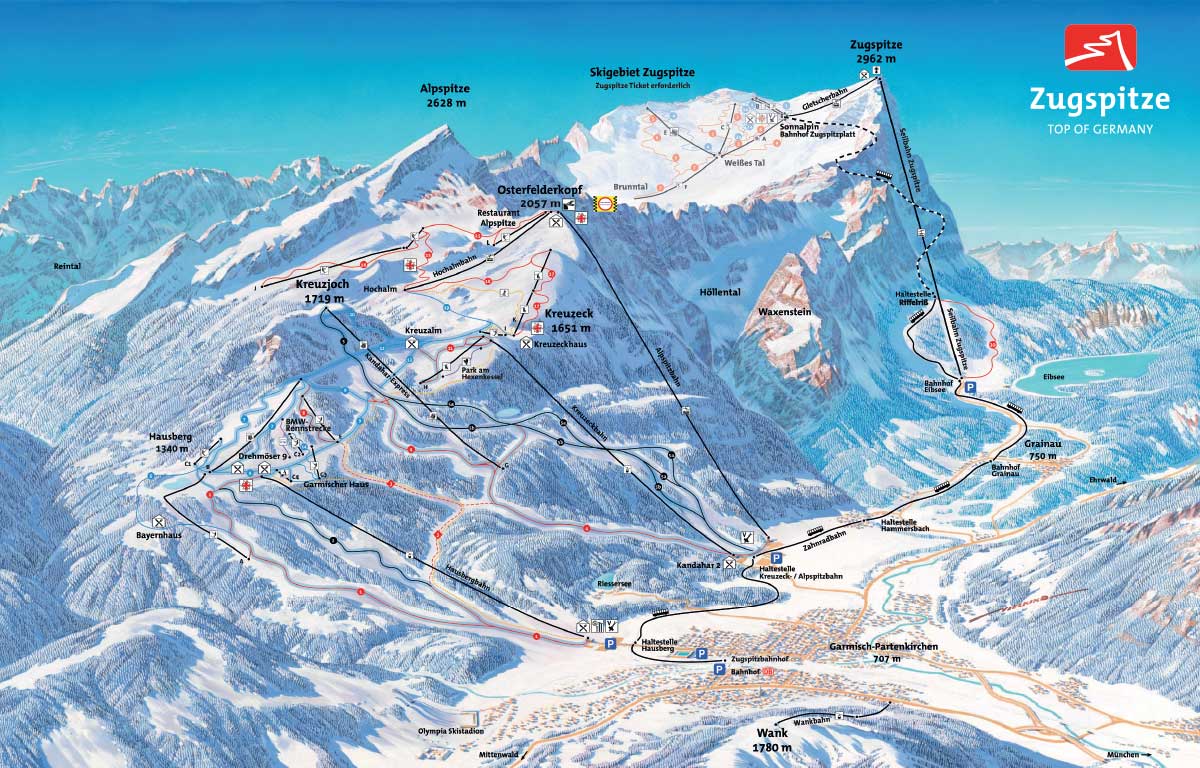 Snowsports Lesson Request Form
Please complete the form at least seven days prior to participation date. Please include your confirmation number which was emailed to you when you booked your stay. Submitting the form is just a request, not a confirmed reservation. We will respond within three business days.
Special Offers
Don't miss out on our current specials. Learn more about our all our special offers we have. Make sure to sign up for our email newsletter to be the first to know when a new special comes out. See all specials!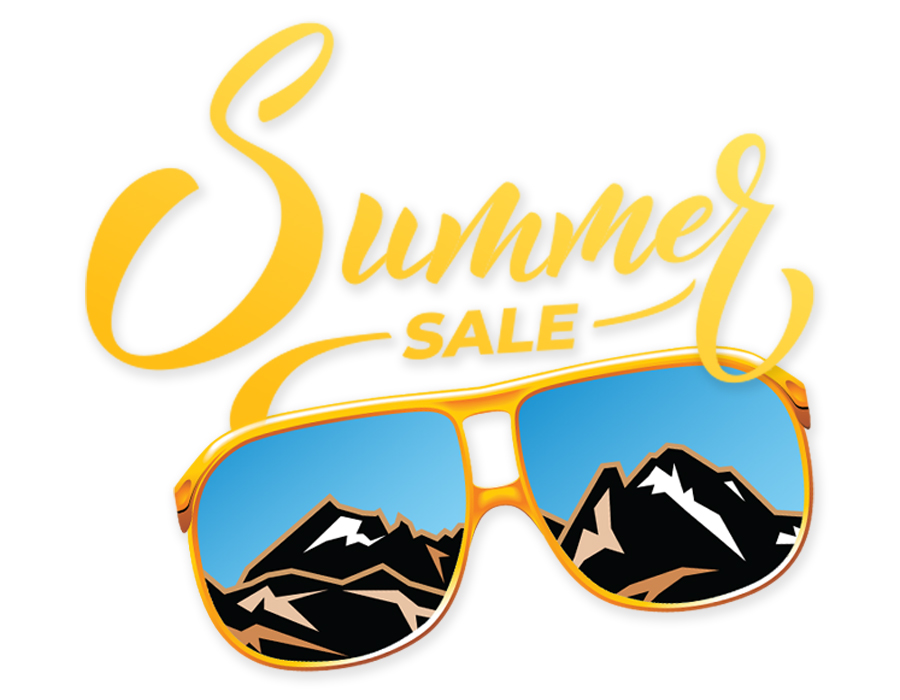 Summer Sale
A deal this hot during the summer won't last long. Only $99 per night with a two night minimum from August 21 - 25. Sale ends 10 June. Reserve now!
More Details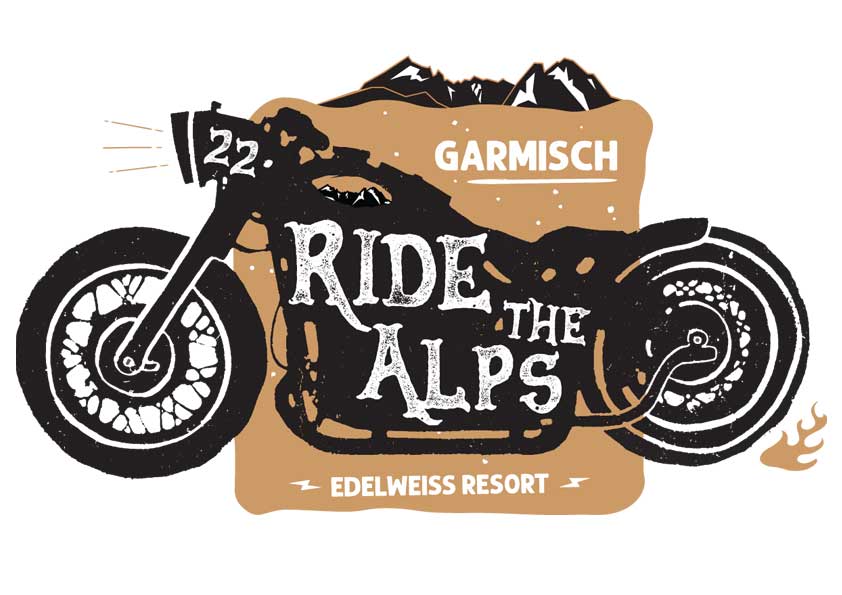 Ride the Alps 2022
Cruise through some of the most scenic roads in all of Germany. Join fellow military riders and feel the freedom and camaraderie of the open road.
Learn More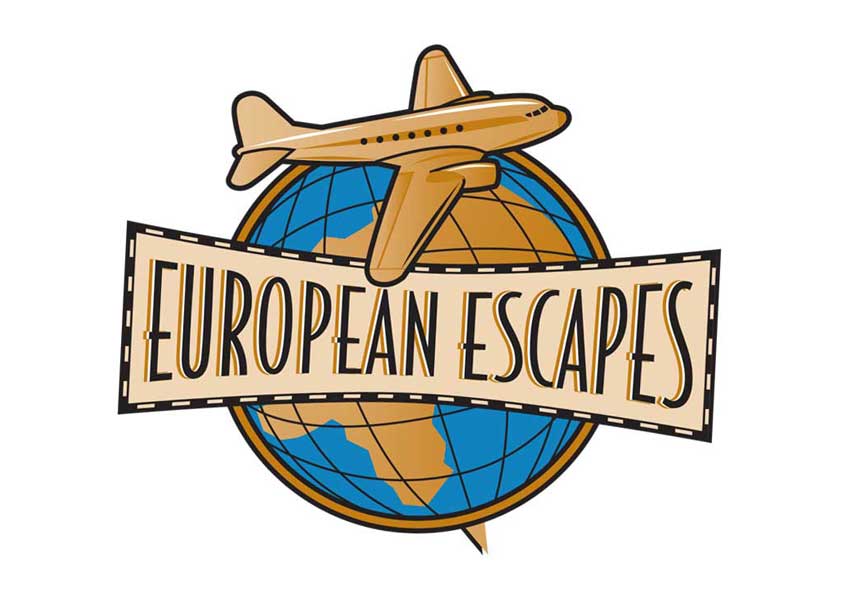 European Escapes
Our famous retiree vacation packages are BACK! Come experience an amazing ten days in Bavaria with guided tours and much more. Reserve soon! August - October have already sold out. Don't delay!
Learn More >