Lift Passes
Get access to over 70km of prepared slopes
Mountains of Opportunity
What does it feel like to have all of Germany below you? At precisely 2,962 meters above sea level, the Zugspitze is the highest mountain in the country. Along your journey, you will traverse the world's highest steel tower for aerial tramways at 127 meters, the world's greatest overall height difference of 1,945 meters over one section, as well as the world's longest unsupported cableway span of 3,213 meters. Three incredible records - without even mentioning the magnificent panoramic views.
Whether you want to ride up for skiing, hiking, sightseeing or sledding, you can buy your lift tickets at Alpine Adventures or the Hausberg Sport Lodge. With over 31 lifts and 37 miles of groomed trails, there is a variety of ways to explore and enjoy the incredible mountain scenery. You can charge the lift tickets to your room so it is super convenient and you save a few dollars. Staff can check the webcams for you or give you local knowledge where the best snow conditions are for the moment.
Ski lift tickets may fluctuate during the season due to the exchange rate. All ticket sales are final. No refunds to adverse weather or lift closure. Ask us about the different kinds of lift passes available — we'll be glad to help you find the right one that works for you and the mountain experience you're after.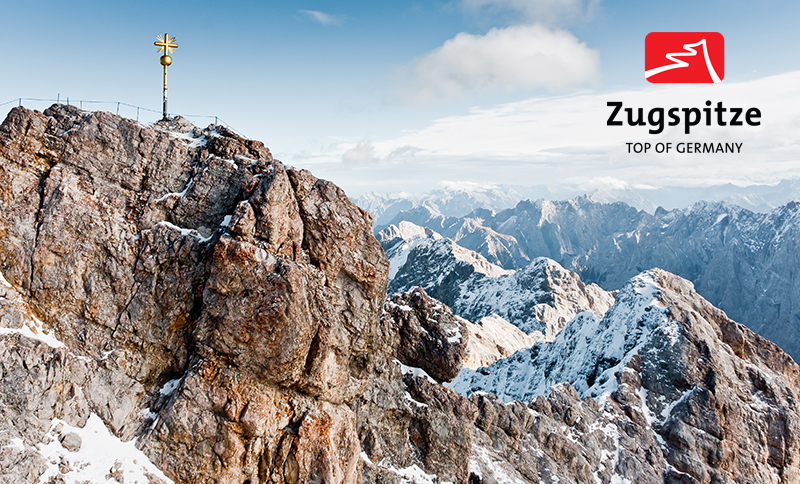 2022/2023 Winter Vacation Guide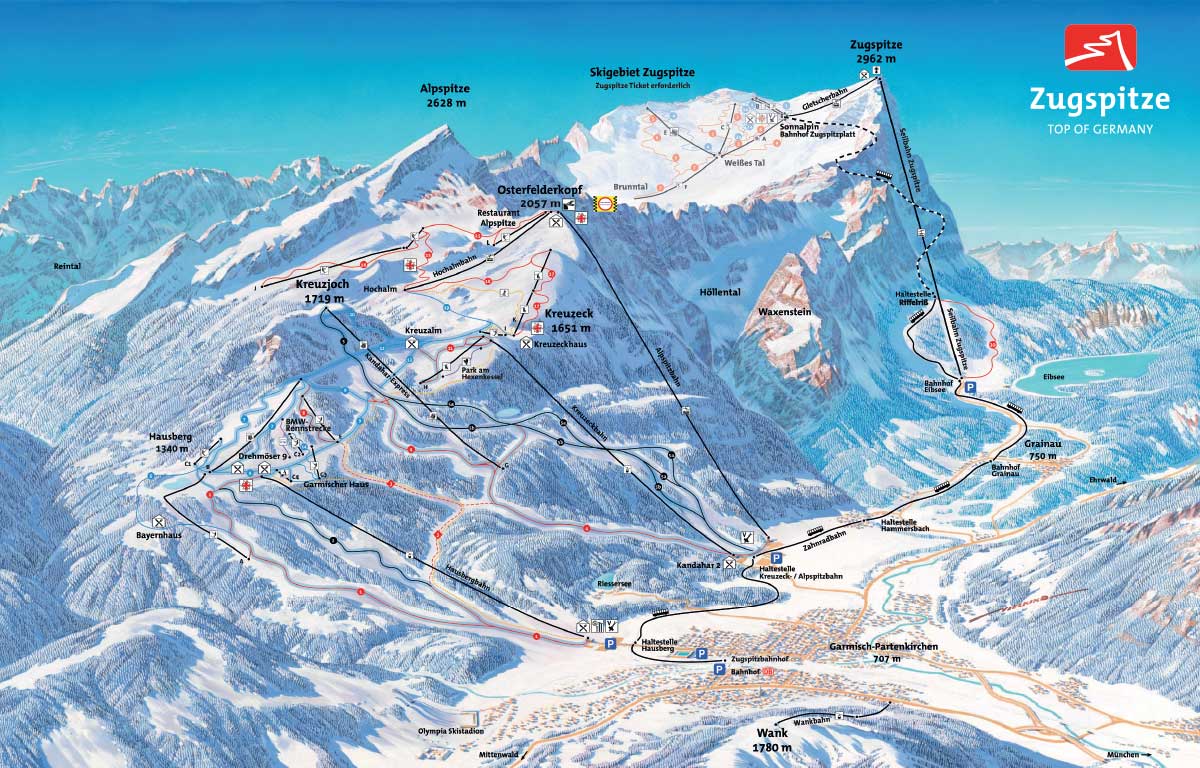 Winter Rental Equipment
| | | |
| --- | --- | --- |
| Adults 16 and up / Child 5-15 years old | Daily | Five Days |
| Adult Skis / Boots / Poles / Helmet | $35 | $140 |
| Child Skis / Boots / Poles / Helmet | $30 | $120 |
| Adult Skis / Boots / Poles / Helmet / Clothing | $40 | $160 |
| Child Skis / Boots / Poles / Helmet / Clothing | $35 | $140 |
| Adult Snowboard / Boots / Helmet | $35 | $140 |
| Child Snowboard / Boots / Helmet | $30 | $120 |
| Adult Snowboard / Boots / Helmet / Clothing | $40 | $160 |
| Child Snowboard / Boots / Helmet / Clothing | $35 | $140 |
| Skis | $25 | $100 |
| Boots | $15 | $60 |
| Poles | $5 | $20 |
| Snowboard | $25 | $100 |
| Adult / Child Ski Pants and Jacket | $15 | $60 |
| Adult / Child Ski Pants or Jacket | $10 | $40 |
| Helmet | $5 | $20 |
| Ski or Snowboard Set Season | 15 yrs and under $150 | Adults $300 |
| Wonderful Wednesday Season Set | 15 yrs and under $75 | |
Ski and Snowboard Repair Shop
| | | |
| --- | --- | --- |
| | Ski | Snowboard |
| Hot Wax (Brushed / Ironed) | $15 | $15 |
| Edge Sharpening | $20 | |
| Base Repair | $10 - $20 | |
| 1/2 Tune-Up (Edges, Wax & Base) | $30 | $30 |
| Full Tune-Up Skis / Snowboard | $40 | $40 |