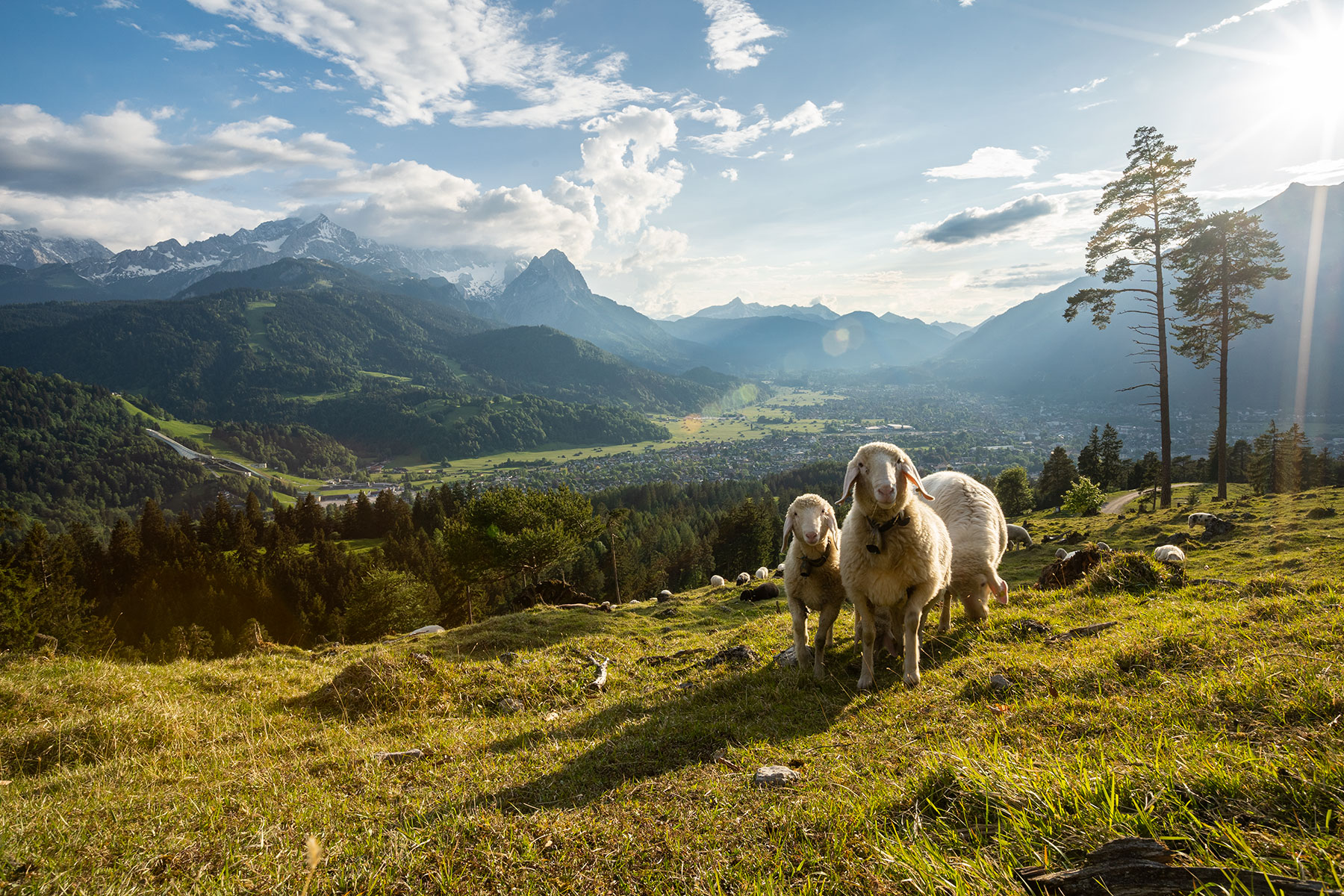 Waiting to Bloom
We are patiently waiting a little bit longer to reopen the beautiful Edelweiss Resort. Tentatively opening 26 April.
Tentatively reopening on 26 April
Due to host nation rules we are currently closed. Thank you for your patience during this time.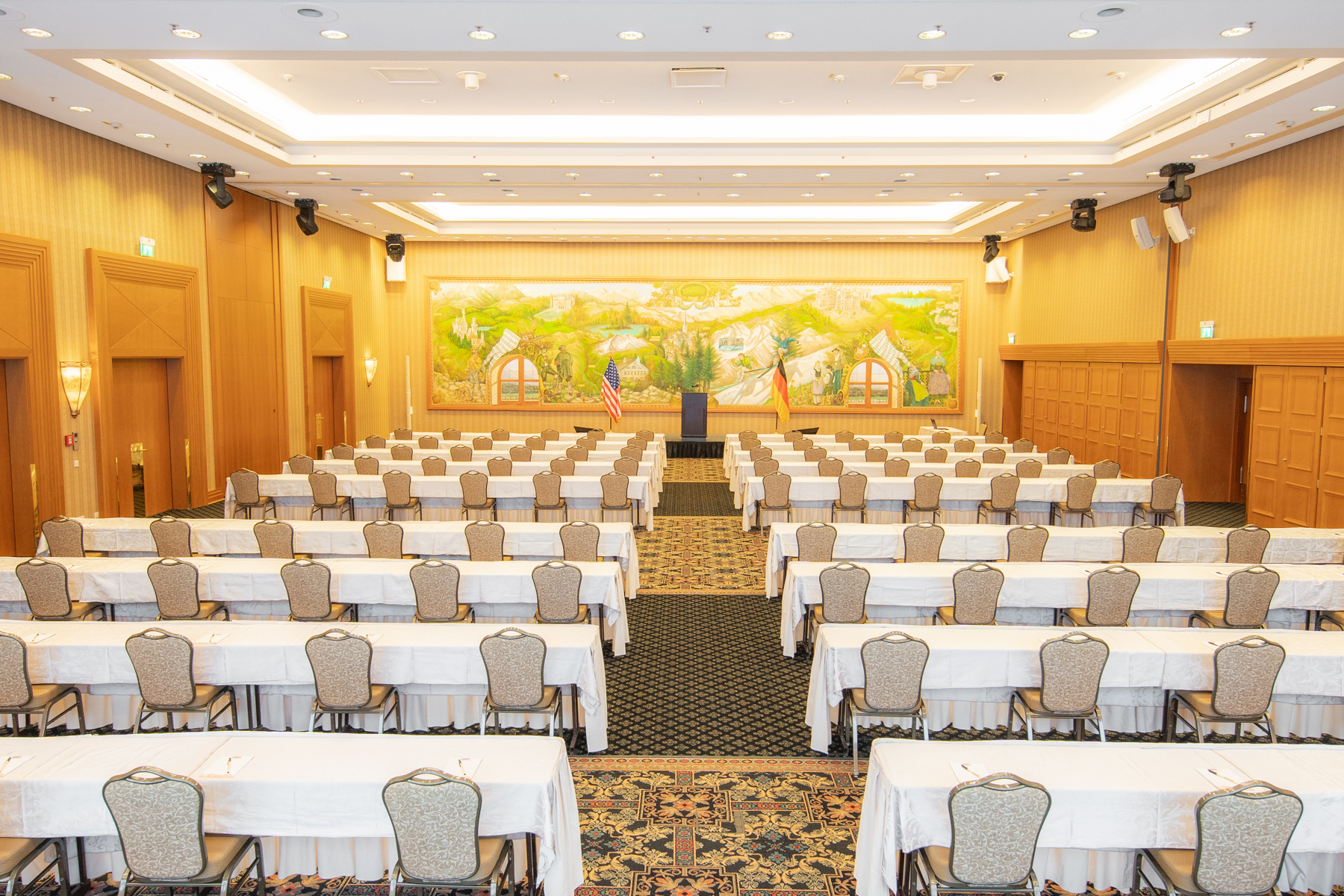 Group Meetings
We have the space to spread out so you can conduct a productive and safe meeting. With the inspiring Alps as your backdrop, and our attentive staff ensuring it all goes to plan, just imagine what you can accomplish. Flexible and functional, our Conference Center and event venues are designed to accommodate a range of groups, settings, and occasions. Whether you're planning a small gathering of 20, or something bigger in scope, you'll work with a conference coordinator who will secure all the details.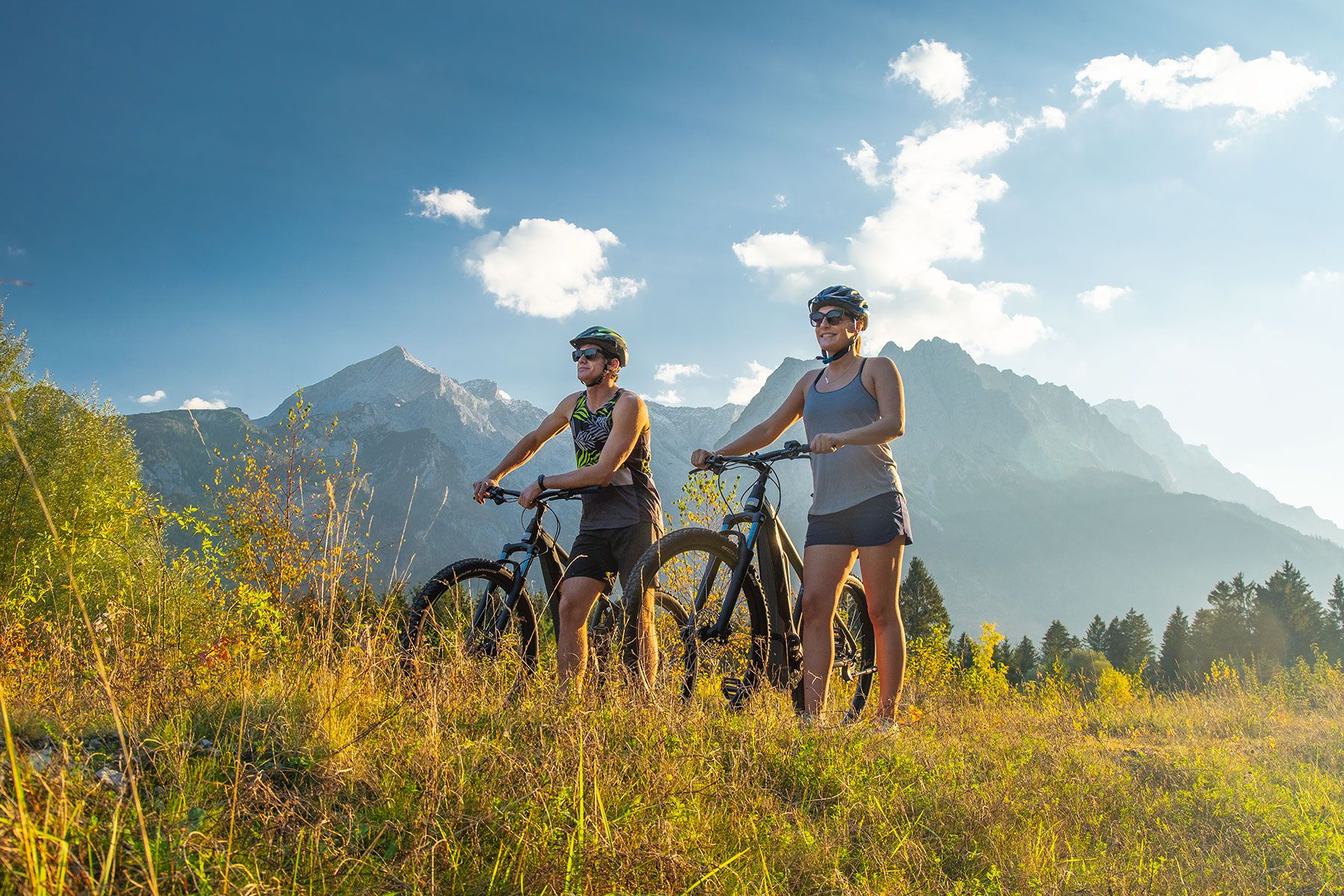 Experiences
The Germans have this amazing word: Wanderlust. It means a very strong, irresistible urge to travel. Chances are you know what this feels like. Treat your Wanderlust to one of our many guided day tours. The whole region is crawling with castles, gorges, monasteries and more. When the winter months are upon us, the valley becomes a ski and snowboard mecca.
• Guided tours to the area's best sightseeing locations
• Over 70km of prepared ski and snowboard runs
• Certified ski and snowboard instruction
• Once-in-a-lifetime adventures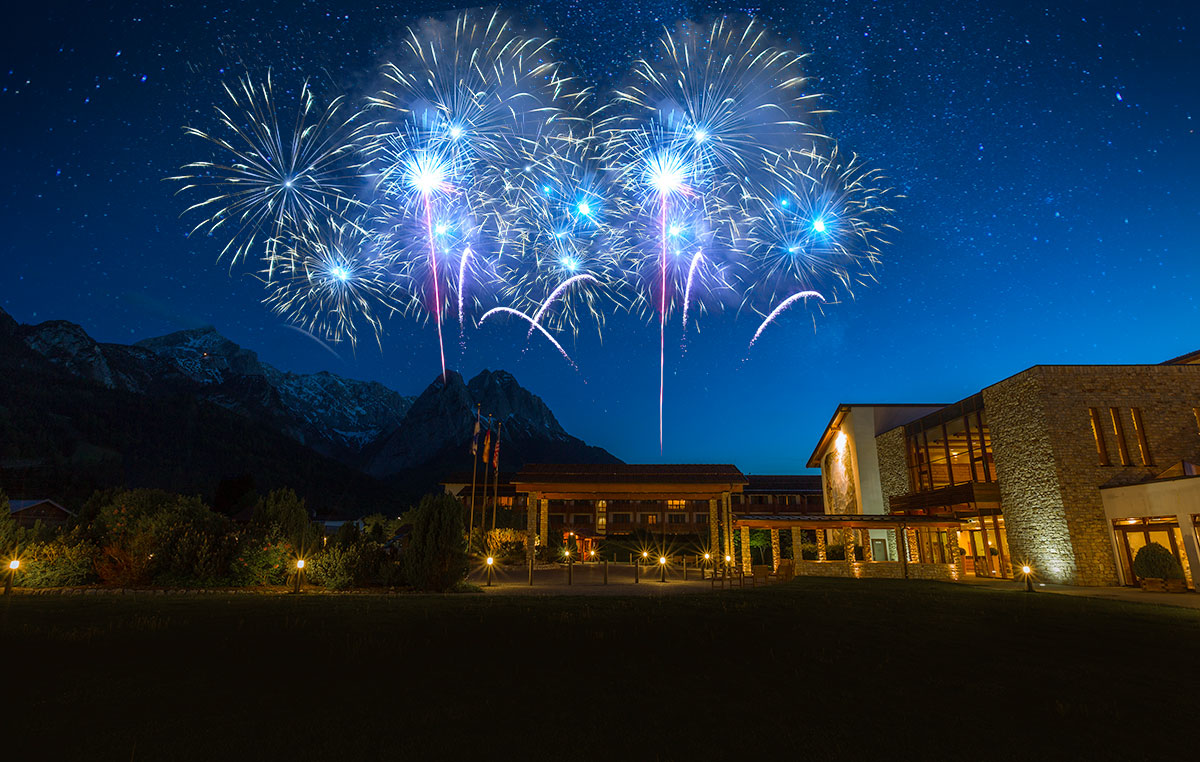 July 4th Weekend
Nobody knows how this pandemic will develop. What we do know is that having a getaway to look forward to would be great for morale. Get a change of scenery and enjoy the fresh mountain air. We will do our best to ensure that we keep the tradition of an incredible fireworks show with the Alps as the backdrop. A few days in Garmisch will do wonders to rejuvenate the spirit.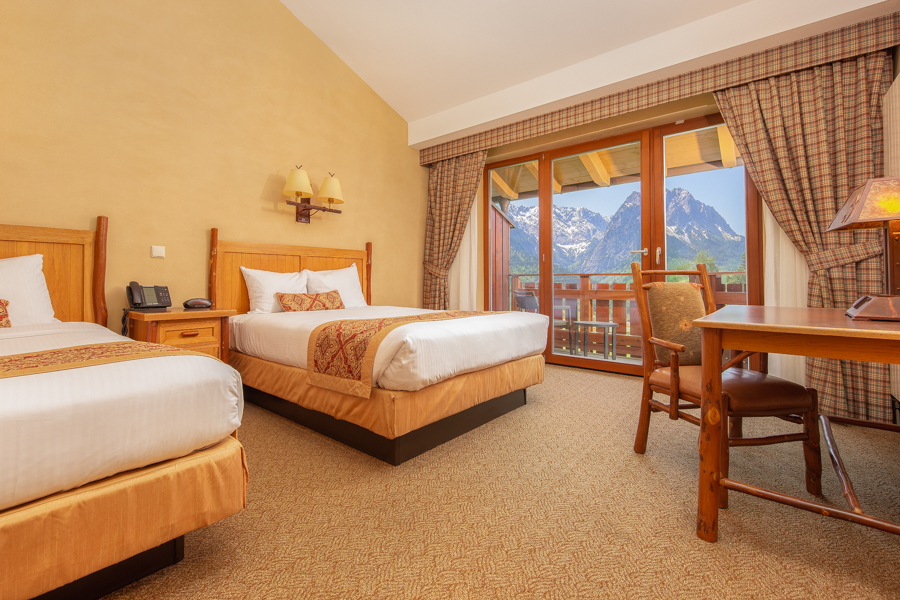 Room with a View
It's not like you're planning to spend much time in your room. But, when you do tucker out, you can rest assured in your comfortable room with a view. Brand new mattresses have recently been installed to ensure you get a great night's sleep. To keep the family vacation affordable, children 17 and under stay for free on available bed space.
• Junior and Deluxe Suites
• Comfy Cabins
• Dog-Friendly Rooms
• Alpine View Rooms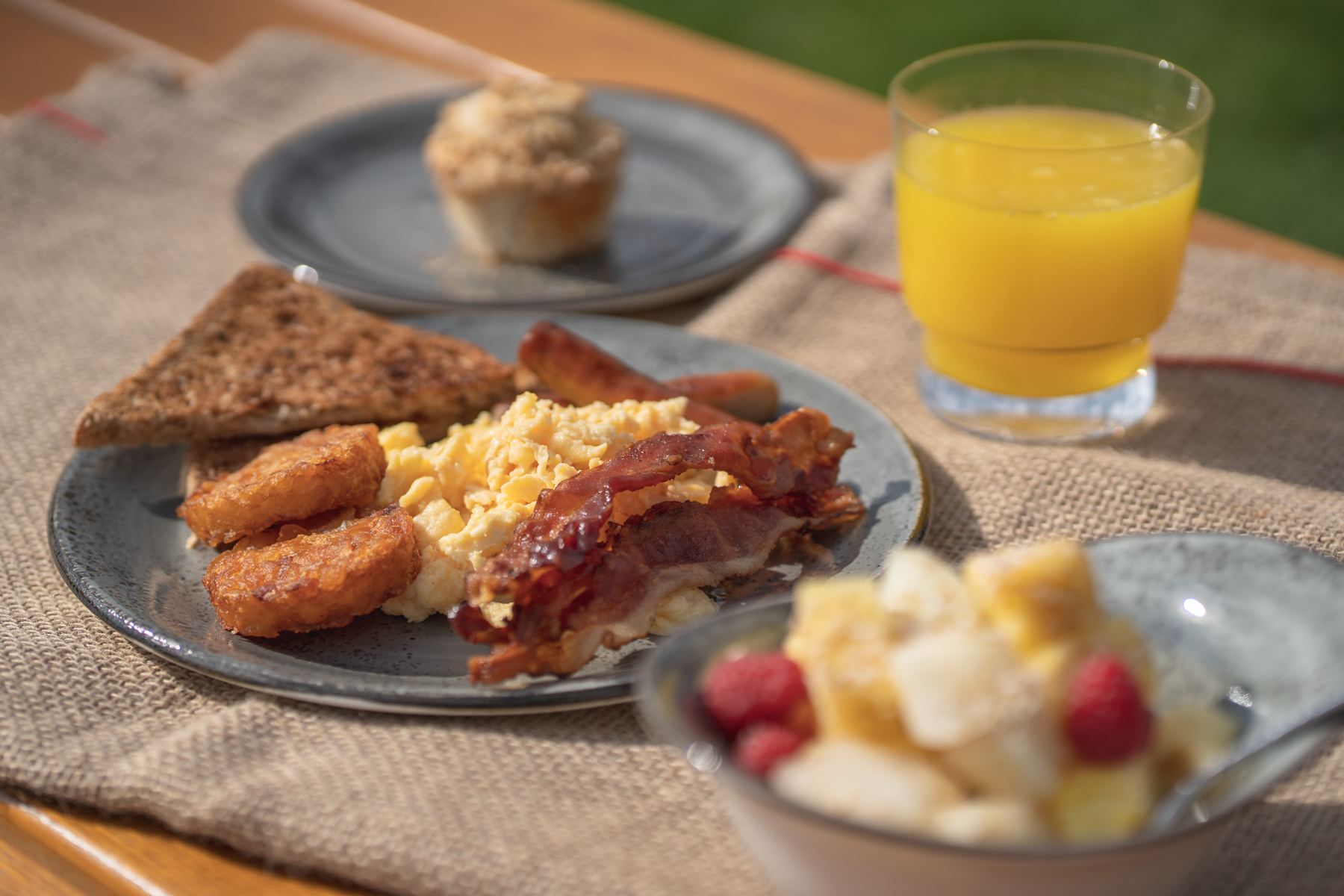 Culinary Delights
Dining at Edelweiss Lodge and Resort includes a thoughtful selection of culinary options to please every palate and budget. From snacks to full-service, all of the restaurants showcase our chef's talents with handcrafted quality, variety, and creativity.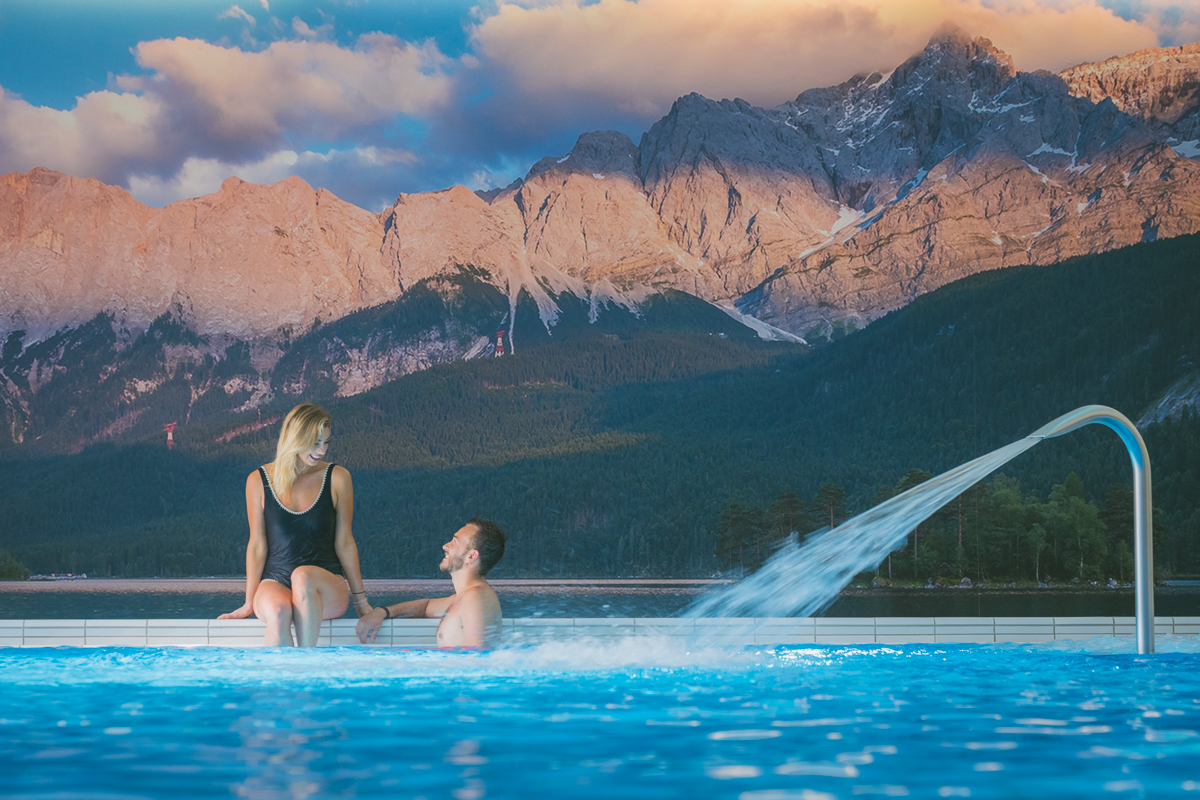 Wellness
You come on vacation to relax. We have many options to ensure that happens. From our massage therapist ready to work away any stress or the outdoor hot tub ready to soothe sore muscles. Head down to the lower lobby for a dip in our indoor pool or get a full workout with free weights, treadmills or other Life Fitness circuit training.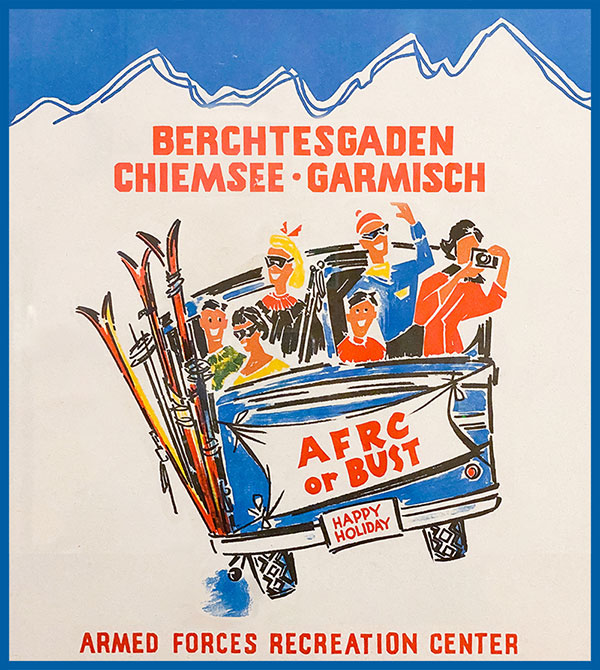 75 Years of Hospitality
The foundations of the Armed Forces Recreation Center, Europe were laid in 1945, soon after the end of hostilities in Europe. The Army's 10th Armored Division rolled into Garmisch-Partenkirchen on April 30 that year, while the 101st Airborne Division captured both Berchtesgaden and Chiemsee a week later. Word about this Bavarian wonderland traveled fast to service members in occupied Europe. Soon troops from all over U.S. Forces Europe Command were flocking to southern Germany for rest and relaxation.
As a cost-saving measure, in December 1945 USFET directed the establishment of theater rest centers in occupied territory. The unit-level leave and rest centers in Garmisch-Partenkirchen were designated the XX Corps Winter Sports Center on 3 December. This date marks the birth of what is today known as the Armed Forces Recreation Center.
Beautiful Bavaria
Discover why Garmisch-Partenkirchen is a peak destination; far away from everyday. Consider us your all-season pass to all the Alpine action. From skiing and snowboarding to historic castles; Edelweiss has it all. Come back from vacation feeling like a new person. If photos are worth a thousands words, this page is worth alot. See more photos!