Hit the links for a little family friendly competition while on vacation. Our 9 hole mini golf course has some of the best views anywhere in the Alps. The course is brand new. Head down to the Point Wellness Club to pay your green fees and get your club and ball. Valid for 18 holes and open during daylight hours.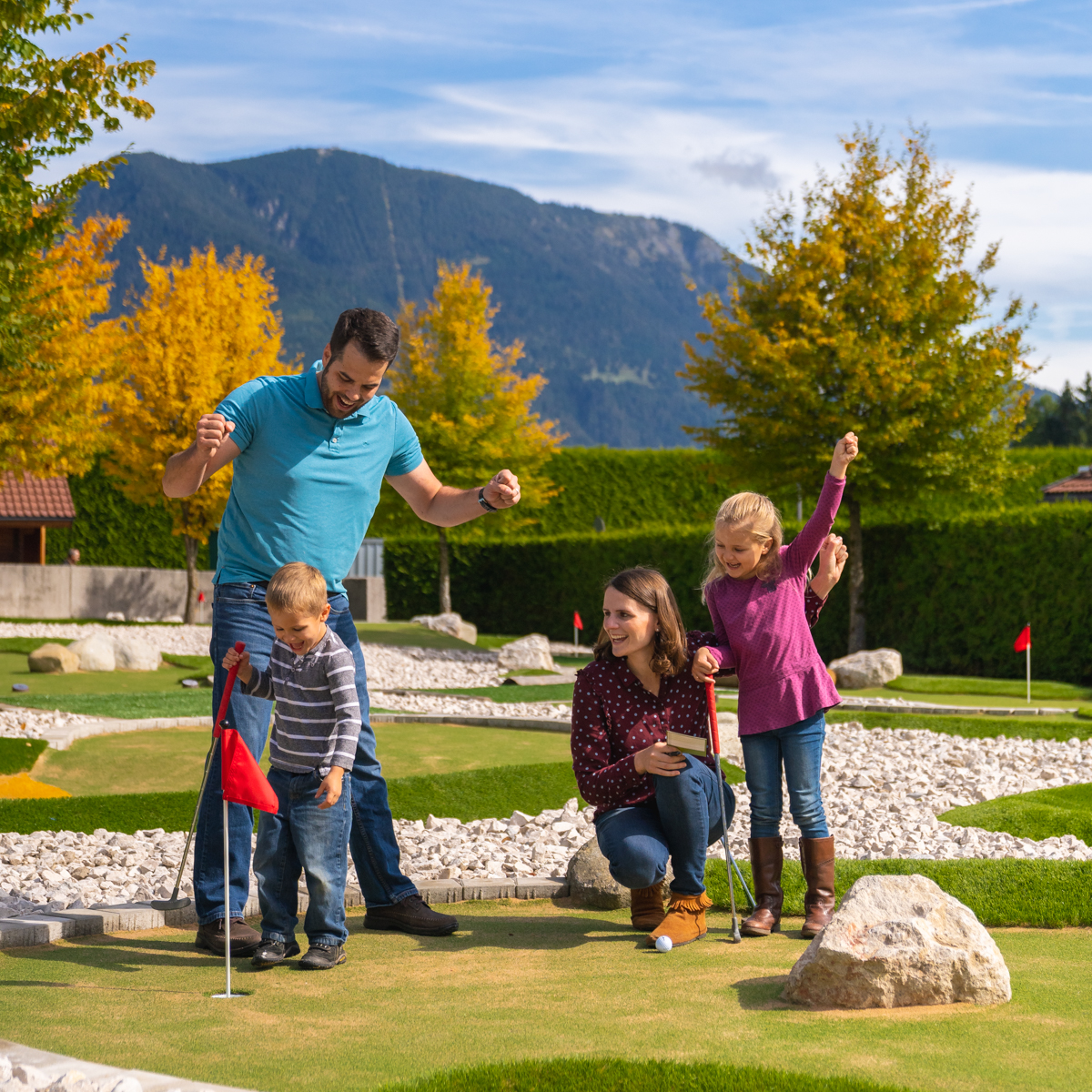 More Information
Year-Round Activity - Open during daylight hours
Adults $5
Children (15 and under) $3
Green fee valid for 18 holes.
Please return clubs immediately after completing your round.
No groups larger than 6 per hole. Children 14 and under need parental supervision (USAREUR Regulation). There is a 10 stroke maximum on each hole. Ball out of bounds is replaced at point of exit with one stroke penalty. No skipping holes. Be careful and watch your step. No running. No foul language. Do not swing putter above the knees. Please return your putter and ball immediately after finishing. No glass bottles. No dogs.