Be among the tree tops
Challenge yourself on the Kletterwald Ropes Challenge Course. Soaring in the trees on the local Wank Mountain is a series of vertical and horizontal challenges designed to test your limitations and practice teamwork. It's a great activity for groups and individuals as well. You'll have five different courses to pick from, and the whole experience takes about three hours. Kletterwald is open from 1000 to 1800. Transportation is not included, so expect a 10-minute drive or local bus ride. You must be 14 years old to climb by yourself. No exceptions. Children under 13 years old must be accompanied by an adult, and the minimum age is 6 years old.
Belaying equipment, helmets and harnesses are provided. You'll need to bring sturdy shoes, loose clothes, and weather-appropriate gear.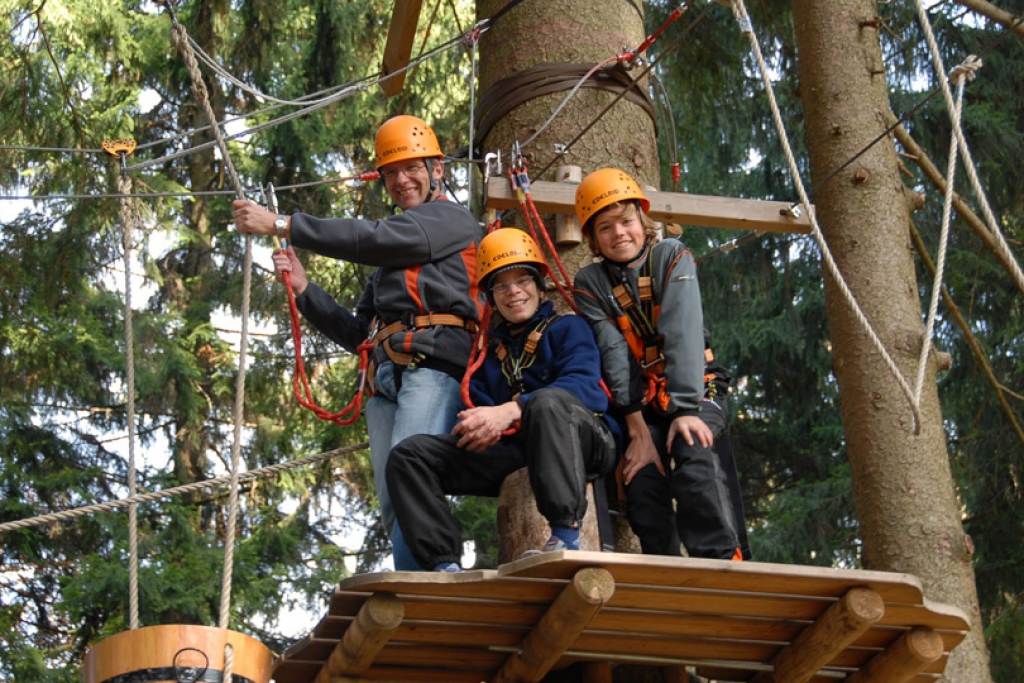 Policies and Pricing
Limits:
Ages 13 and under must be accompanied by an adult on the course itself, minimum age is 6 years old. Adult is 14 years and older. Child is 13 years and younger.
Provided:
Belaying equipment, helmets, harnesses are included. Due to Covid, gloves are required. Not included but for sale at Kletterwald for €2.50 per pair.
Required:
Sturdy shoes, loose clothing, weather appropriate gear.
See Alpine Adventures for current prices.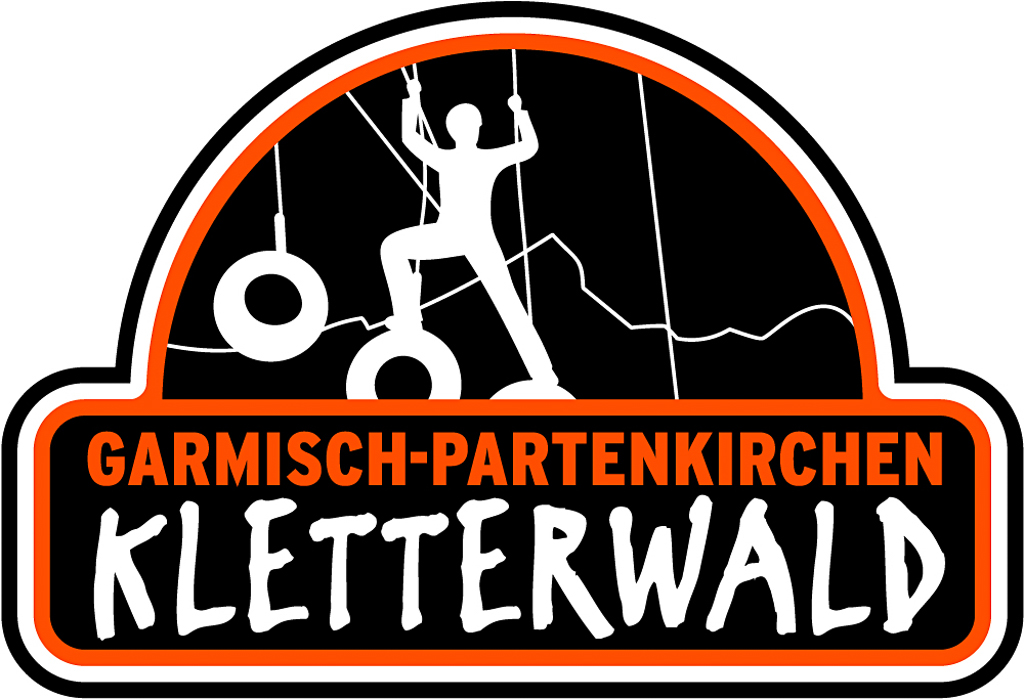 More Experiences
__
Alpine Golf Courses
Tandem Paragliding
Bike and E-Bike Rentals
Canyoning
Mini Golf Course
Kids' Night Out
Kletterwald Ropes Course
Trail Running
White Water Rafting
RESERVE NOW!
Ready for your adventure to begin? Click below and we will add a booking onto your room reservation. It is that easy!