Highline 179 & Ehrenberg Castle Ruins
One of our favorite tours is back! Take a stroll through 13th century Ehrenberg Castle Ruins as you witness dazzling views over the town of Reutte and the Austrian Alps. Have a walk across one-of-the longest cable suspension bridges in the world. Highline 179 stretches over 1330 feet from the Castle Ruins to the Ruins of Fort Claudia (1645). Included in the tour price, you ave the option to take the daring route along the bridge and back, or you can visit the kid-friendly Castle museum at the foot of the ruins. This is a very fun guided tour that will challenge you just a bit if you are scared of heights. Some parts of the hike are relatively steep but on a paved trail and slow pace. You can reach the bridge using the lift for an additional cost at your own expense.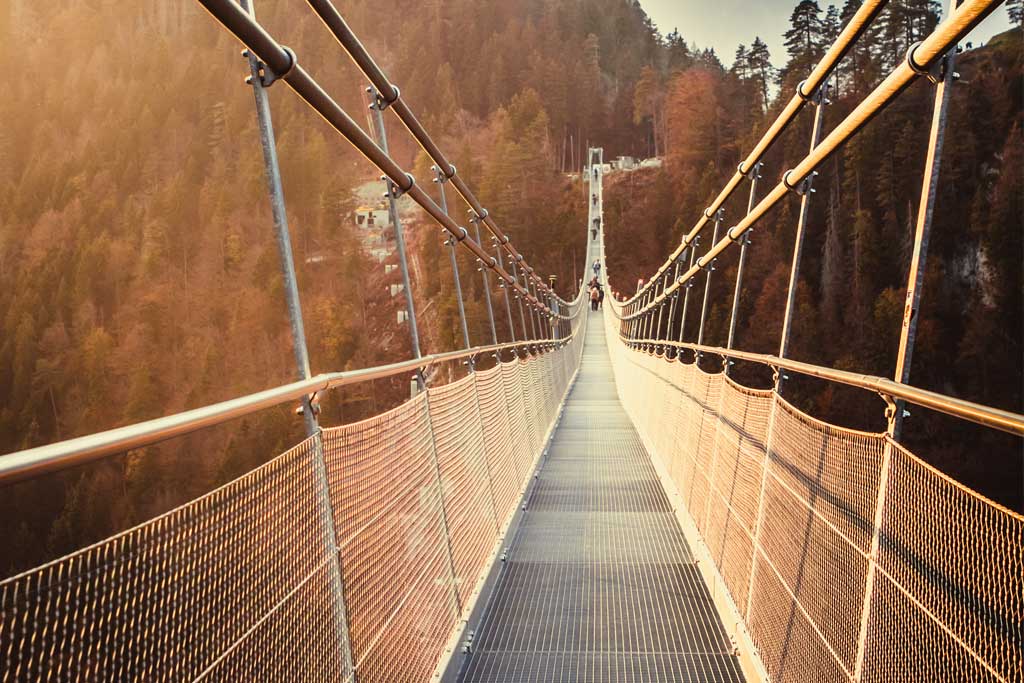 RESERVE THIS TOUR!
Ready for an adventure? Request this tour online and our Alpine Adventures staff will add the booking to your room reservation. It is that easy!