Fairytale Palace and Village
Linderhof and Oberammergau
The smallest of the three palaces built by King Ludwig II lies near the fairytale village of Oberammergau and is the only palace he lived to see completed. Your tour will take you through this lavish palace to see the bed chamber, dining rooom, audience chamber, tapestry chambers and the grand hall of mirrors. After hearing fascinating stories and history of the palace you will continue on to Oberammergau. Stroll through the various woodshops in the town with the craftsman hard at work right in front of your eyes. Explore the many frescoes in the town square and pass by the world-famous Passion Play Theater.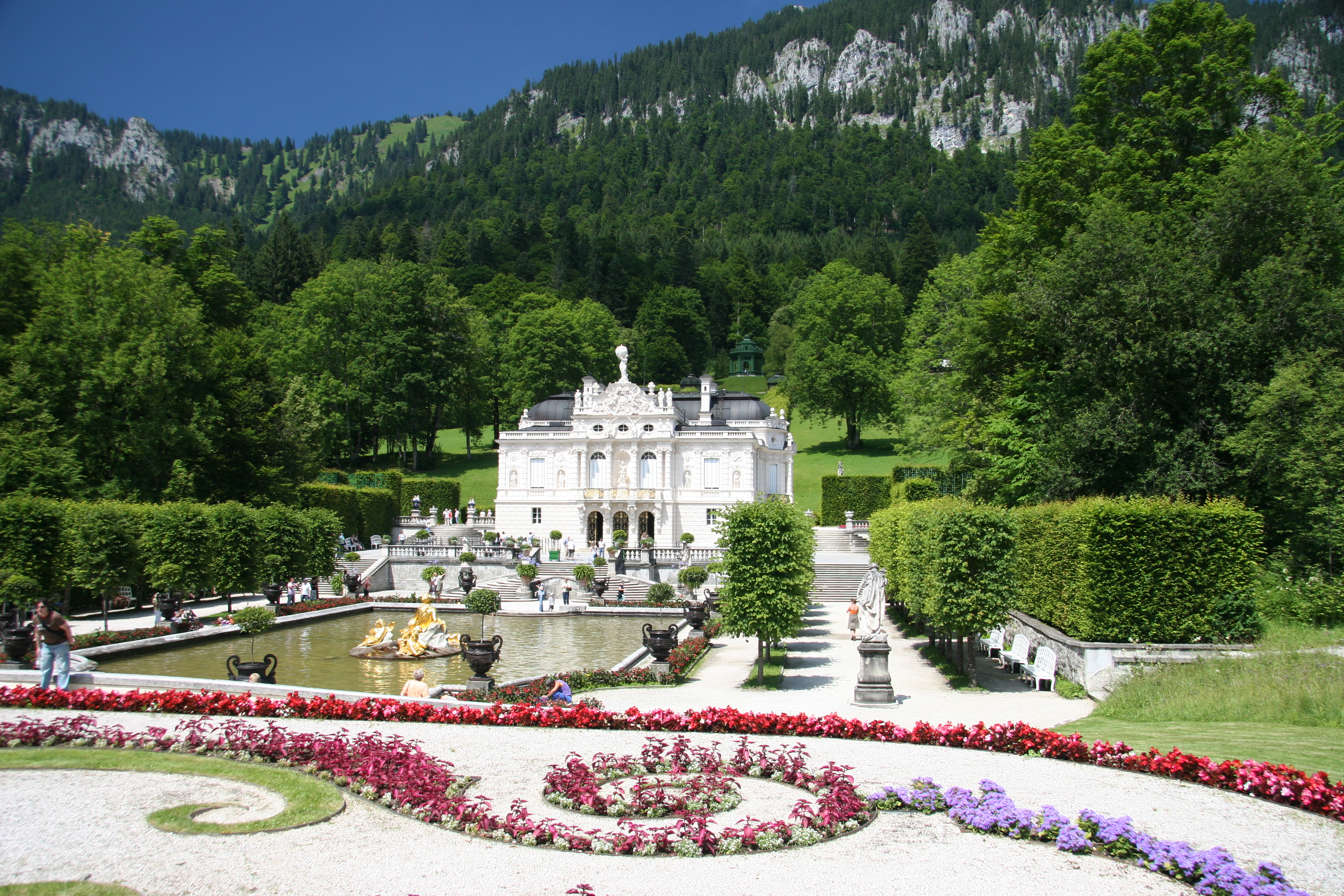 TOUR SCHEDULE AND PRICES
Spring / Summer / Fall until October 2023:
Tuesday 0800 - 1500
$65 Adult / $35 Child (5-14) / $20 Infant (4 and under)
If you have additional questions, please stop by Alpine Adventures when you arrive.
RESERVE THIS TOUR!
Ready for an adventure? Request this tour online and our Alpine Adventures staff will add the booking to your room reservation. It is that easy!

Summer 2023 Tour Schedule
(May 1, 2023 - October 31, 2023 (All tours, prices, and schedules are subject to change)
Summer tours currently can't be reserved. They will be available to reserve in two weeks.
Guided Tour

Time

Adults
(15 and up)

Child
(5-14)

Infant (0-4)

Monday

0800 - 1700

$90

$40

$20

1815 - 2200

$52

Ages 16 & Up

n/a

Tuesday

0800 - 1530

$65

$35

$20

1000 - 1400

$49

$27

$15

1800 / 1910 / 2020

$24

$20

$15

Wednesday

0900 - 1300

$35

$20

$10

1030 - 1430

$42

$20

$15

Thursday

0800 - 1700

$90

$40

$20

1000 - 1500

$47

$20

$15

1800 / 1910 / 2020

$24

$20

$15

Friday

0900 - 1300

$35

$20

$10

1030 - 1430

$42

$20

$15

1700 - 2200

$45 first child

$40 each additional

1815 - 2200

$52

Ages 16 & Up

Saturday

0800 - 1700

$90

$40

$20

1000 - 1400

$49

$27

$15

1700 - 2200

$45 first child

$40 each additional

1815 - 2200

$52

Horse and Carriage Ride

1800 / 1910 / 2020

$24

$20

$15




Sunday

0830 - 1700

$60

$30

$20

1000 - 1400

$49

$27

$15

0900 - 1300

$35

$20

$10