The King's Residence
The smallest of the three palaces built by King Ludwig II lies near the fairytale village of Oberammergau and is the only palace he lived to see completed. Linderhof Palace is a miniature Versailles in the foothills of the Alps in the German Bavaria. In a magnificent garden setting, Linderhof is sometimes missed by tourists rushing past to its big brother, Neuschwanstein Castle, down the road. Your tour will take you through this lavish palace to see the bed-chamber, dining room, audience chamber, eastern and western tapestry chambers, and the grand hall of mirrors. After hearing fascinating stories and history of the palace you will continue on to Oberammergau. Stroll through the various woodshops in the town with the craftsman hard at work right in front of your eyes. Explore the many frescoes in the town square and pass by the world-famous Passion Play Theater.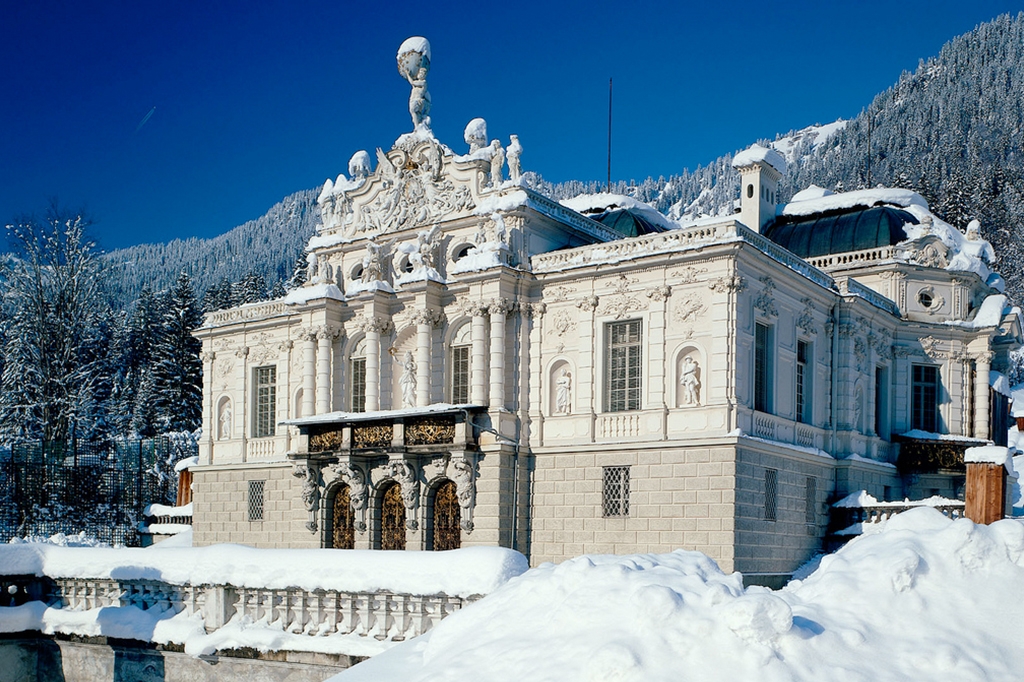 RESERVE THIS TOUR!
Ready for an adventure? Request this tour online and our Alpine Adventures staff will add the booking to your room reservation. It is that easy!