Palace and City Walk
Linderhof, the most charming of the four palaces built by King Ludwig II, lies nestled amongst the mountains in the Graswang Valley and is considered to be the King's favorite palace. Tour the lavish palace to see the bed chamber, tapestry chambers, the grand hall of mirrors and the dining room with its magic table. Stroll through the ornate gardens, taking in the fountains and flowers visiting some of the outer buildings collected by the king. After the palace visit, enjoy a walking tour of the Oberammergau village. Learn about the wonderful history of the village set to host the world famous Passion Play in 2022. Enjoy some free time to peruse the shops of the local woodcarvers and souvenir shops that line the streets in this beautiful Bavarian town.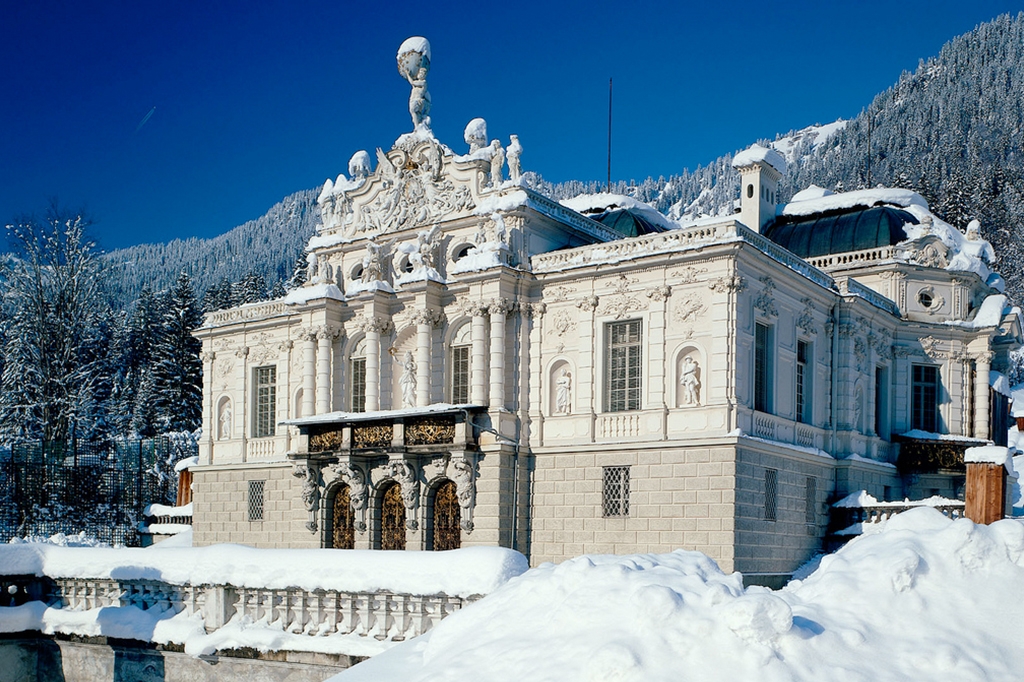 TOUR PRICES
$41 Adult
$25 Child (5-14)
$15 Infant (4 and under)
If you have additional questions, please stop by Alpine Adventures when you arrive.

RESERVE THIS TOUR!
Ready for an adventure? Request this tour online and our Alpine Adventures staff will add the booking to your room reservation. It is that easy!

Summer 2021 Tour Schedule