Austrian Night Sledding
We have two different night sledding options available during your stay. The first is our Austrian Night Sledding tour in Ehrwald, Austria. It is only a short 30 minutes drive from the Resort. Night Sledding is a unique and exciting way to have fun on the snow after the sunsets. If you don't fancy yourself a skier, try sledding. You will sled on illuminated slopes and get moving fast enough to force a big grin. Visit a warm Gasthaus on the way down to enjoy food and drinks while listening to live music! Includes helmet, transportation, sled rental, and lift pass. Parental discretion is advised for ages under 12. Available mid-December through March based on snow conditions.
Length: 3 km long
Vertical: 400 m / 1,312 feet
Illuminated: Yes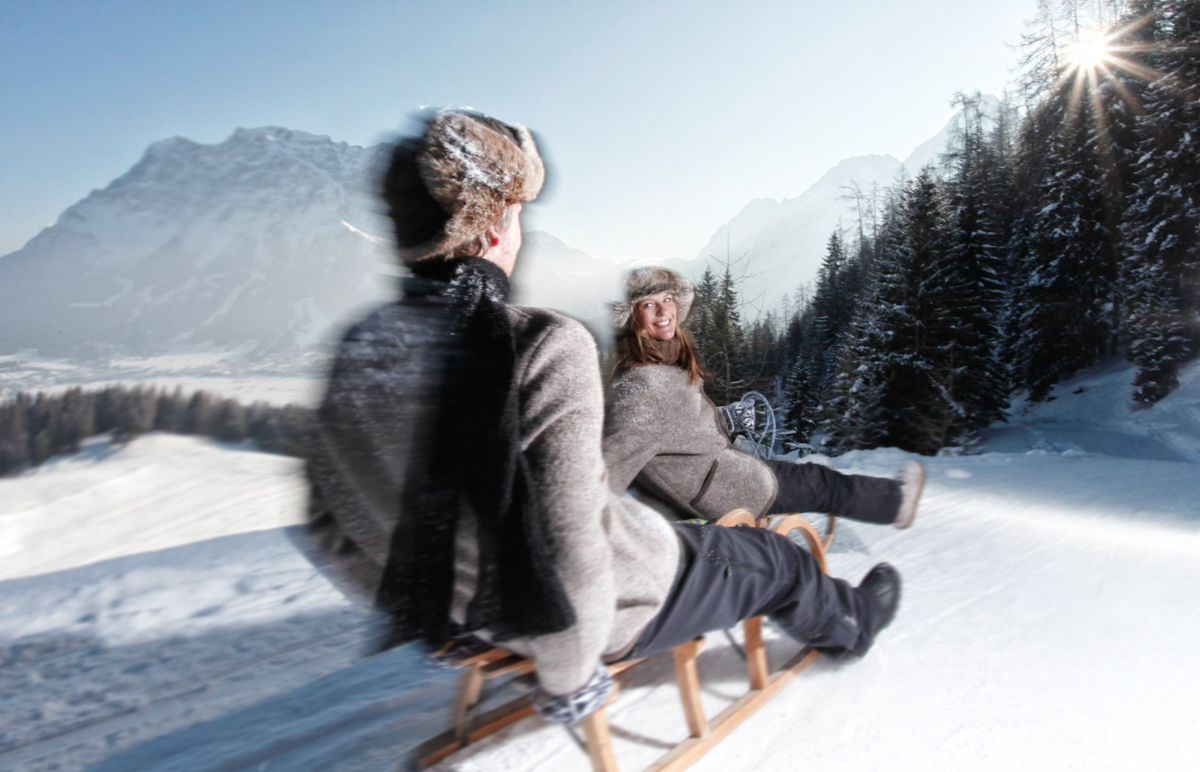 Hausberg Family Night Sledding
The second option is a more family-friendly version on our private slope in the back of the Hausberg Lodge. The Hausberg Family Sled Night is on Saturday's during the winter months when snow conditions permit. Our Hausberg Lodge is equipped with a pool table, ping pong, ski movies, music, a full-service bar and more. Price includes transportation and sled rental. Available mid-December through February based on snow conditions. This sledding takes place in our backyard slope and is meant for children and families. This is a nice relaxed outing after a day skiing or sightseeing to enjoy a drink by the fire and watch the kids sled at night.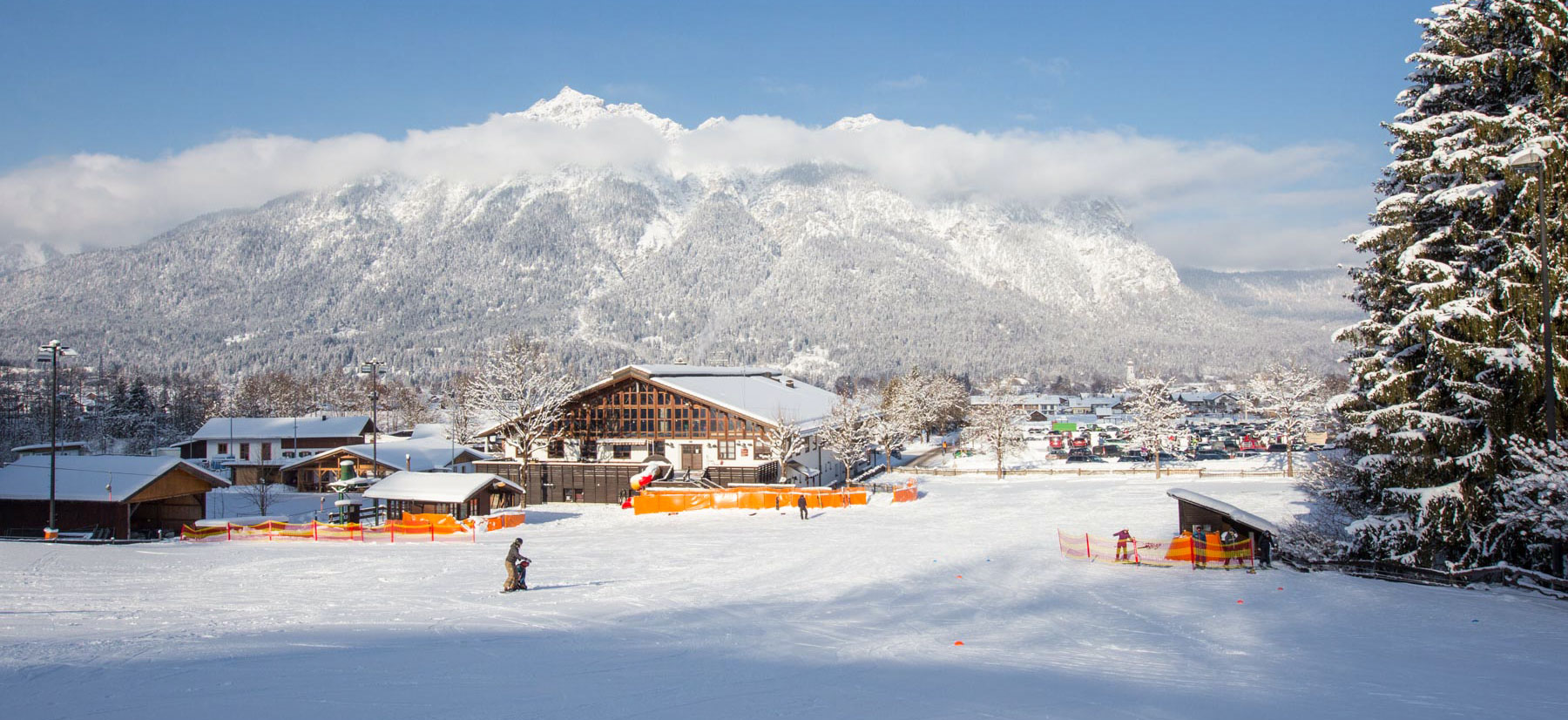 Other Guided Tours
Neuschwanstein Castle
Griesbräu Brewery
Ettal Monastery and Schnapps
Horse & Carriage Ride
Mittenwald
Linderhof and Oberammergau
Dachau Concentration Camp
Winter Partnach Gorge
Hausberg Night Sledding
Kids Night Out
Summer Partnach Gorge
Alpine Coaster Adventure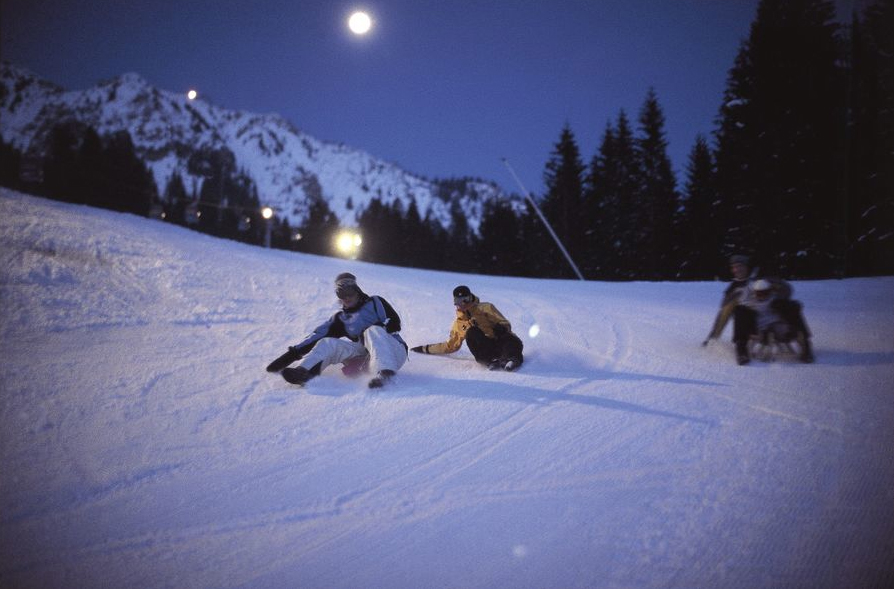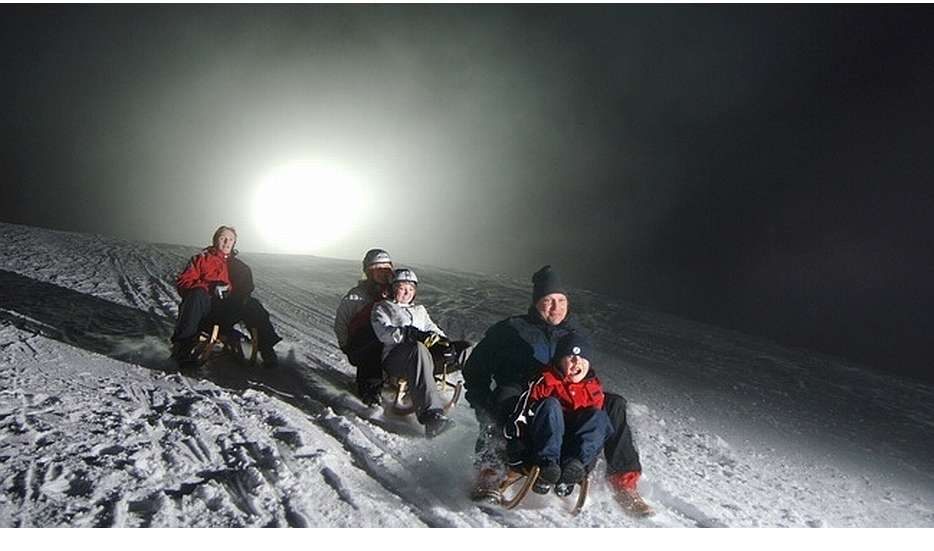 RESERVE THIS TOUR!
Ready for an adventure? Request this tour online and our Alpine Adventures staff will add the booking to your room reservation. It is that easy!